Sept 15, 2021: we added new Shindo Life codes to our list!
There's a Roblox game out there for everyone, whether it's running away from Piggy, or looking after cute pets in Adopt Me! But recently one game in particular has risen to massive popularity: Shindo Life. Originally called Shinobi Life 2, the game is a re-imagining of the original Shinobi Life, a Naruto-style ninja game where you explore an open world, and fight against opponents in the arena, using your martial prowess and abilities. But you can also use spins to get freebies, which can make your character stronger.
That's where our Shindo Life codes list comes in. Here we'll round up the latest free codes in the game so you can claim some free spins and power yourself up. We also explain how to redeem the codes in-game lower down the page.
If you find this article helpful, be sure to check out some of our other Roblox content. For more freebies, try our Roblox promo codes guide. We also have a list of Prime Gaming loot, which often features new Roblox cosmetics!
Here are the latest Shindo life codes
Active codes:

PROVEemWRONG! – free spins (new!)
SarachiaAkuma! – 100 spins (new!)
aNewFEELing! – 90 spins (new!)
work2HARD! – 90 spins
fightTHEweakness! – free spins
Expired list:
ShindoStorm!
HaveDeFaith!
ItsOurTime!
AlwaysHungryYe!
NeedToUPmyself!
Kamaki!
HaveDeFaith!
AcaiB0wla!
AlwaysLevelingUp!
RELLpoo!
FindDeGrind!
SL2isBack!
BookOfHype!
blick0ff!
niceEXPdood!
ForgedEvent!
HAHAHAHAwinBOIwin!
sleepingOnurSucess!
HotDogBigDog!
chaChingcha!
itALLaGrind!
200SPEENS!
SkunkBruv!
EngLishGalFiona!
ReUSkunkedMate!
l00kaTM3Foo!
sockDropItFans!
SweeOnlyHands!
TaknaP1zza!
TingsYaknow!
DeTingTingsTing!
YaKnoDeVibezman!
ThickUpz!
sickNHealthy!
shotyofaceFam!
BigManBadManTing!
DeTINGZZZ!
BigBattyBoi!
RELLcoin!
DeRELLCoin!
weDemBois!
ChekEt!
PrideUpBruv!
NothingStopYou!
prayTaGod!
HatersMad!
CashBad!
CCsad!
2Rad!
notinPersonal!
FarmerdeMan!
PostFarmloan!
RELLswee200k!
MentallyFarmers!
NindoShindo!
GardenFarm!
FarmingMeLawn!
zucYamumFam!
iAmLegendary!
n3vaN33dedhelp!
Pl4y3rsUp!
yaDUNkno!
lostThemWHERE!
dangS0nWearU!
rellEmberBias!
playShind0!
WeRiseB3y0nd!
ONLYwS!
cryAboutEt!
Sk1LLWAP!
m0n3yUpFunnyUp!
HOLYMILLofLIKES!
AnimeN0Alch3mist!
datF4tt!
inferior!
BahtMane!
isR3v3n3g3!
LiGhTweighT!
M0utH!
BiccB0!
SHINDO50!
RabbitNoJutsu!
Underdog!
BaconBread!
R341G4M35!
Sou1b3ad!
GlitchesFixes!
Alchemist!
expGifts!
more3XP!
RELLSm00th!
RELL2xExxP!
RELLworld!
RELLw3Lcomes!
Shindai2Nice!
LagFix!
RELLgreatful!
RELLsh1Nd0!
AnimeNoAlchemist!
EasterIsH3re!
EggHaunt!
BigFatBunny!
RELLhOuSe!
ThanksRELLGames!
EndLess!
SickestDr0pz!
BigThingZnow!
OneMill!
RemadeTailedSpirits!
ReLLm!
Shad0rks!
Smallgains!
TopDevRELL!
YeagerMan!
EmberDub!
m1ndTranzf3r!
RiserAkuman!
zat5u!
SixP4thzSpirit!
VoneFix!
Kenichi!
SirYesS1r!
NiceEpic!
blockNdoDge!
BugsCl4n!
silverfang!
Mashallah!
RELLspecsOut!
2021N3wY3AR!
1ceW0rks!
gri11Burgars!
fiar3W0rkz!
g3tG0als!
th3N3w3raBegan!
fourFOURfour!
k1llStr3ak!
r1cecrisp5!
m33ksm3llz!
12D4yz0fh0tsauce!
anc1entp00p!
d4ndyd4ne!
Okaybreathair!
n0n0noooooo!
B3LLaReR1ng1ng!
c4ndywh00ps!
g1ftz0hgafts!
c0ldNc0zy!
Sn0wdayz!
Jin6le3!
M3rrym3rry!
8hunnet!
MerryGiftmas!
G1ft4u!
s4ntaBois!
SubToRiserrDawn!
C4ntst0pus!
Sub2ProbAzim!
Sub2Alphi!
r3vn3g3!
0nW4rdtoW1ns!
Sub2GhostInTheCosmos!
Sub2Sw33P33!
WeDidEtBois!
w3B4ckbaby!
700k!
600kSubs!
Ch4seDaDr3am!
K33pTry1ng!
B3L3veEt!
d0ntLoseHope!
Ch4s3Dr3ams!
Go4ll0ut!
KeepM0v1ngOnwards!
BelieveInSelf!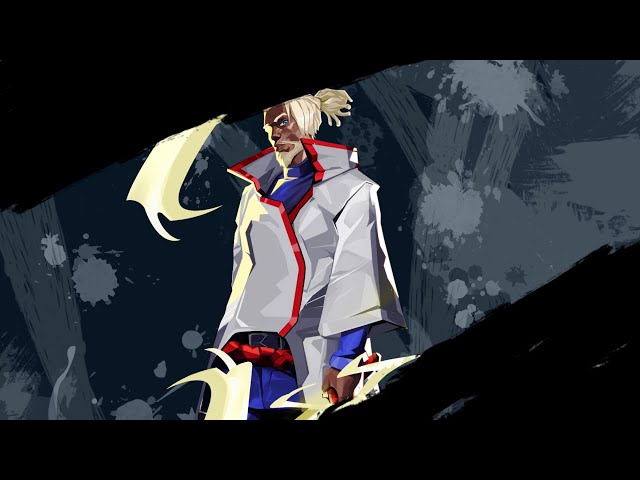 what are Shindo life codes?
These codes are given out by the developer of Shindo Life, and they offer in-game rewards, but most notably, they give you free spins.
how do I get more Shindo life codes?
What you really want from Shindo Life codes are free spins, and you can get these in-game by completing daily quests or leveling up. You can also join the Rell Games Discord to see when any new codes are posted for the game.
how do I redeem Shindo life codes?
In order to redeem these codes, you need to cycle through the in-game menu to the 'edit' section. In the top right you'll see 'YouTube codes'. Tap here to enter your code, and then the redeem button, to get your rewards!
If you want to play Shindo Life for yourself, you can download Roblox on Google Play and the App Store. For more recommendations, we also have a list of the best Roblox games!