World of Tanks Blitz has a new feature called Seasons, and to celebrate the update it's bringing a legendary soccer player into the mobile game. World of Tanks Blitz's Lukas Podolski crossover brings the star on board to help coach players through the new features in one of the best mobile war games.
The new World of Tanks Blitz update brings three-month seasons to the game with events, operations, rewards, and promotions unified by a common style, theme, and storyline. Season one features a retrofuturistic universe where players can explore different aesthetics and follow the story of a unique city.
Of course, there are also tanks in season one, the Magnate, Fixer, and Regressor, to keep all you tankers happy. From June 8 until June 18, there's also a quest called Top Scorer, where you can unlock rewards from Herr Podolski himself, including an avatar, profile background, and soccer shirt with Lukas' signature on it! Oh, and for any Brits out there, we're talking about football here
"Being featured in a game with millions of players is fantastic", Lukas Podolski said. "World of Tanks Blitz offers fun and entertainment, breaking boundaries along the way. I have prepared a special quest for tankers where they can win exclusive prizes from me, so I can't wait to see the players' reaction to my appearance in the game, and I'm confident they will have a blast." Who knew he was such a fan?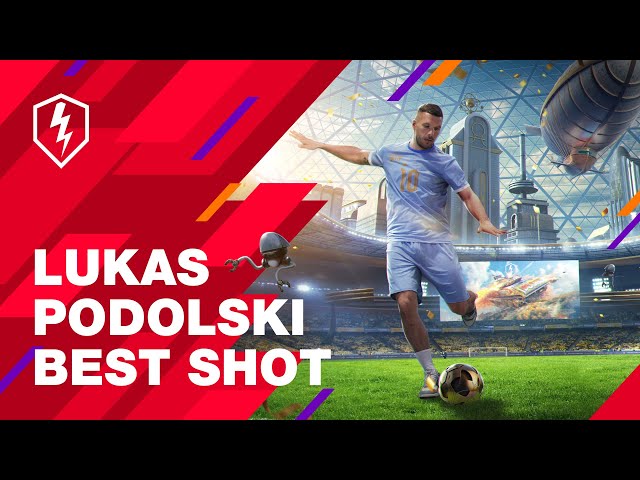 For more beyond the World of Tank Blitz Lukas Podolski crossover, check out our guide to the best football games, rugby games, and cricket games to get sporty like the folks on ol' Blighty.