Android tablets are making a bit of a comeback, with the recent Google Pixel Tablet, the new Samsung Galaxy Tab refresh, and a handful of others on the way. While it's still hard to recommend anything other than the best iPads if you're after a new tablet, the Android side is getting more and more competitive, and Xiaomi's Redmi Pad SE looks like an excellent budget contender.
With an 11-inch 90Hz FHD display, a Snapdragon 680 chipset, and a stylish design, the Redmi Pad SE is a neat package, especially when it starts at only £179/€199 (around $220). On paper, it looks like a perfect budget tablet for reading magazines and watching shows – the latter assisted by quad speakers and Dolby Atmos support.
The Redmi Pad SE comes in Lavender Purple, Graphite Gray, and Mint Green, and offers up to 1TB of expandable storage and a choice of 4/6/8GB RAM. With USB-C, an 8000mAh battery, and even a headphone jack, it really looks like a well-rounded package. However, we have to wait to get our hands on it before we can say anything for certain, of course.
The company also announced the new Xiaomi Pad 6 Max on Monday, a Galaxy Tab S9 Ultra contender. Following the latest Samsung phones revealed in July, and Xiaomi Mix Fold 3 release date rumblings, Techtember is definitely in full swing. Now we just have to get a firm iPhone 15 release date and everything will start falling into place.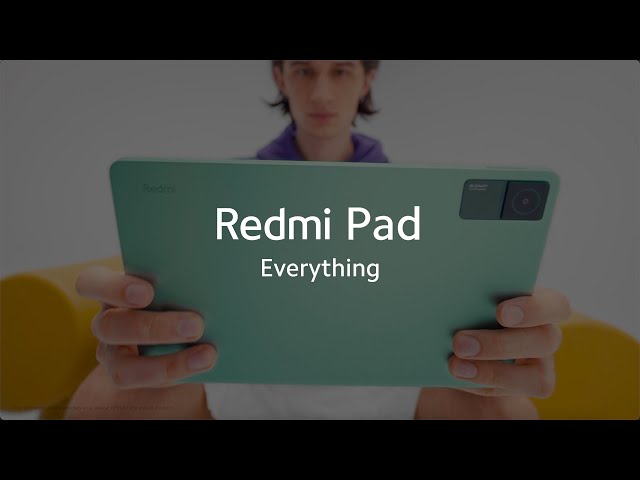 For more beyond Xiaomi's Redmi Pad SE, check out our guides to the best Samsung phones or best gaming iPhone. If you can't choose between the two, we've got iPhone vs. Samsung and iPhone vs. Android shoot-outs so you can see which is best. You could also check out our Coin Master free spins if you'd rather avoid spending a ton of money.