It's a new season for soccer fans all around the world, but there's something we're even more excited about than seeing Erling Haaland bag a bunch of goals in the Premier League. The AFK Football release date is just a couple of weeks away, with Wildfire Studios' addition to the long list of mobile football games bringing with it some impressive handheld graphics, tight management systems, and yes, plenty of players ready to kick off.
If you're a fan of the beautiful game, this free-to-play alternative to the more intricate simulation mechanics of Football Manager Touch is a great way to learn the tricks of the trade without getting lost in endless menus and tables. In this game, it's all about making the most of what little time your players have on the pitch, with matches condensed down to 5v5 battles over 45 seconds. So, if you want to settle in and play a whole season in one night, you don't have to stay up through the early hours to see who takes home the trophy.
While AFK Football might not have the star power of something like EA FC 24, these players have unique abilities to make the game of soccer a little more interesting and less likely to end in 0-0 draw bores. There are plenty of different game modes to experiment with, too, including tournaments, event challenges, and enough PvP formats to prove your managerial dominance to any doubters. I always told you I'd be the best manager in the league, Dad.
When is the AFK Football release date?
The AFK Football release date is set for September 13, 2023. Still, if you want to guarantee getting the game as soon as it's available, you can pre-register now to avoid missing out. Pre-registration is available for Android users via the Google Play Store, while those with Apple devices can sign up via the official AFK Football website.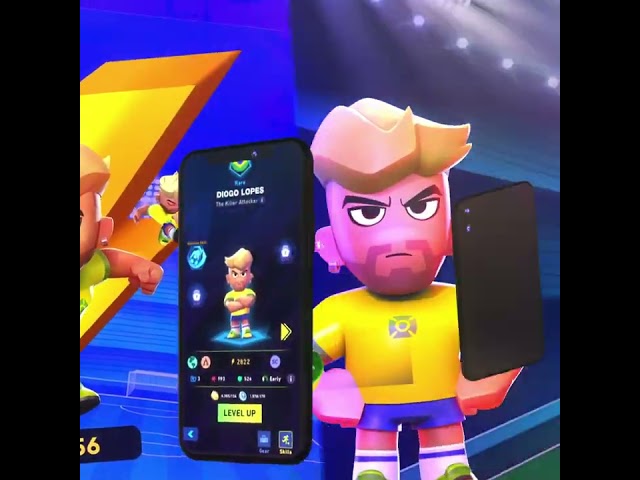 With that, you're up to date with the impending AFK Football release date. For more mobile marvels, grab some freebies with our guides to Coin Master free spins, Solitaire Grand Harvest free coins, and Match Masters free links. Or, if you're a big soccer fan, check out our guides for FC 24 career mode, FC 24 ultimate team, and FC 24 wonderkids.