Garena and VIC Games Studio are bringing the world of Black Clover M: Rise of the Wizard King to Los Angeles with the announcement of the Black Clover M Anime Expo booth. You can expect photo ops, activities, and a hands-on demo of what could be one of the best anime games of the year.
The studios aim to create a small slice of the Clover Kingdom in the Los Angeles Convention Center to transport Black Clover fans to iconic locations from the anime and the upcoming game. The main draw is the chance to play the Black Clover M demo before the general public and win prizes at the same time, including Black Clover character screen cleaners and pop sockets for your phone.
There's an array of photo opportunities to check out that we reckon will be a hit with the cosplayers. Pose with the Demon-Slayer Sword in the Stone, take a 360-degree selfie in the Grimoire Tower, or recreate the Grimoire Acceptance Ceremony with life-size replicas of Asta and the gang's grimoires. If a replica isn't enough for you, you can enter a prize draw to receive your very own grimoire by using the Black Clover M Instagram filter.
When is the Black Clover M: Anime Expo booth?
From July 1 – 4, you can visit the Black Clover M booth in E18 and E19 of the Los Angeles Convention Center at Anime Expo 2023.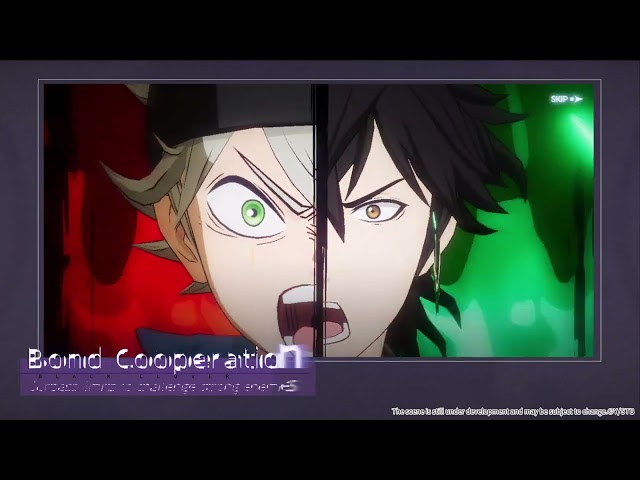 Don't worry if you can't make it to the convention – stay tuned to the Black Clover M: Rise of the Wizard King official Twitter account to enter online-exclusive events in the near future.
That's everything you need to know about Black Clover M at Anime Expo. If you're after more great anime game content, check out our Honkai Star Rail tier list, Genshin Impact tier list, Azur Lane tier list, and Project Sekai cards.