If you're wondering whether there's a Borderlands Switch port to relive the fun of blasting your way through an alien planet filled with junk, you're in the right place. Our guide to playing the 2K series on Switch has everything you need to know about Claptrap and the rest of the gang's Nintendo-based adventures, leaving it to you to decide if you're up for the adventure.
To find out if other classics are on the Nintendo platform, check out our Elden Ring Switch, GTA V Nintendo Switch, God of War Nintendo Switch, and Mario Galaxy 2 Switch guides. Or, if you're looking for another combat-heavy title, check out our picks for the best games like Dark Souls on Switch and the best games like GTA on Switch and mobile.
Is there a Borderlands Switch port?
Great news, there is a Borderlands Switch port! with all main series games available on the Nintendo platform. Not only are all the 2K games playable, but you can also pick up Tales From the Borderlands from Telltale Games if you want to really engage with the lore behind the wacky cell-shaded world. Currently, the only game from the world of Borderlands not available on Switch is Tiny Tina's Wonderlands, with no sign of the title coming over to Nintendo.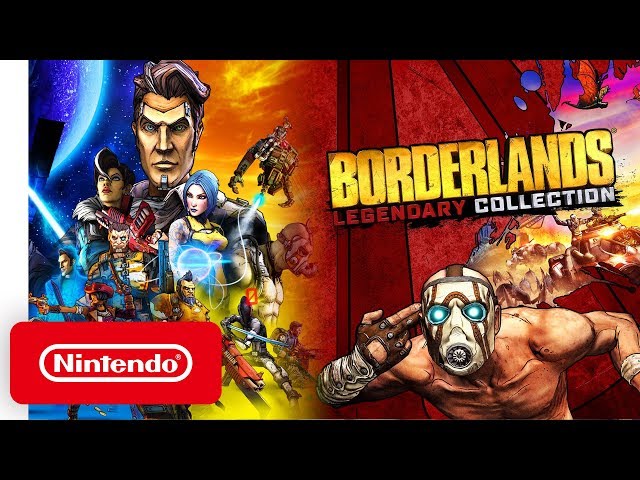 If you want to own the entire collection – that is the first game, second game, and prequel – the best option for a Borderlands Switch port is the Borderlands Legacy Collection. Given that it's just ten dollars more than the Handsome Collection, which doesn't include the original title, the Borderlands Legacy collection is easily the best value for money. Fortunately, if you've already made that mistake, you can pick up the Borderlands Game of the Year edition for $29.99/£24.99, completing the full set.
Is the Borderlands Switch port crossplay?
Unfortunately, despite Borderlands being available on Switch, there's no crossplay option for the in-game co-op missions. So, if you're looking to explore the Borderlands with a friend, you're going to need to convince them to buy a Nintendo Switch first.
There you have it, everything you need to know about the Borderlands Switch port. For more guns galore on you Nintendo, check out our picks for the best Switch FPS games.