As the first in-house game coming from Chinese publisher giant Bilibili, we're expecting big things from the Higan: Eruthyll release date. This exciting, 3D mobile real-time strategy RPG promises to bring a vibrant magic-tech style to players around the world with its global release, and we hope you're just as intrigued about it as we are. But when can you expect to finally get your hands on this gorgeous, sci-fi gacha adventure? Let's take a look.
Of course, Higan: Eruthyll isn't the only new gacha game coming in 2023. For more gems to put on your radar, check out our Honkai Star Rail release date, Under Oath release date, Aether Gazer release date, and Zenless Zone Zero release date guides – and my the gacha gods smile upon your pulls.
When's the Higan: Eruthyll release date?
The Higan: Eruthyll release date is April 6, 2023. That means that the game is now out, and you can download it on Google Play and the App Store, or check out the official website. You can also grab some freebies with our Higan: Eruthyll codes and learn about the best characters in our Higan: Eruthyll tier list.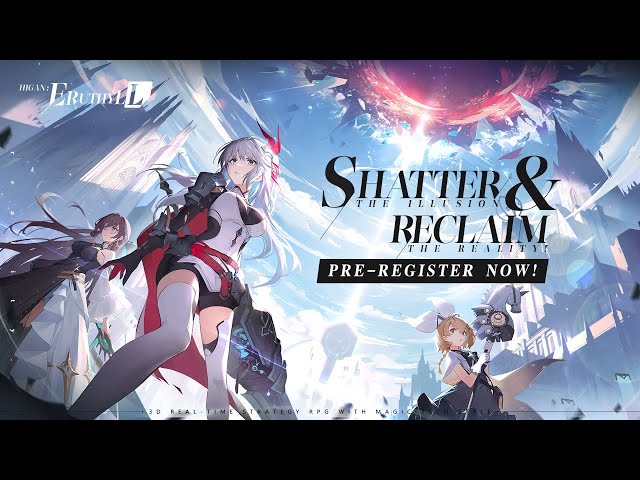 Is there a Higan: Eruthyll trailer?
If you want to sneak a peek at the action, you can check out the Higan: Eruthyll pre-registration trailer above, revealing a beautiful montage of 2D animated cutscenes that introduce us to the game's exciting world. You can also keep an eye on the official Higan: Eruthyll Youtube channel to see a bunch more teaser trailers and even a cool theme song story trailer collab with Nijisanji EN. Or, you can head over to the official Twitter and Facebook for more details.
That's all we've got on the Higan: Eruthyll release date for now. But, if you want something to pass the time while you wait for this gem to drop, take a wander through our lists of the best mobile RPGs and the best Switch RPGs for more adventures to explore.