It's a joyous occasion for all you League of Legends fans out there as League of Legends Arcane's Release date is November 7 worldwide – just hours after the League of Legends Worlds Final. If you're in China, the programme is available through Tencent video.
With the League of Legends Arcane release date looming, let's take a look at what it's about. The programme is broken into three acts, and is set in Runeterra, the world in Which League of Legends takes place. However, Arcane dives into two specific regions in a single city, one being the affluent section of Piltover, and the other is the seedy streets of Zaun. Unfortunately, the balance between these two areas is in danger following the creation of hextech, and it's up to the champions to stop it.
If you aren't too familiar with League of Legends but would like to watch Arcane, you don't have to worry about not understanding what's going on. The show is designed to stand on its own, presenting a world filled with moral decisions and storytelling.
League of Legends Arcane release date
the League of Legends Arcane release date falls in November, with the series being broken down into three acts, each featuring three episodes. The first act hits screens on November 7, while the second and third acts release on November 13 and November 20.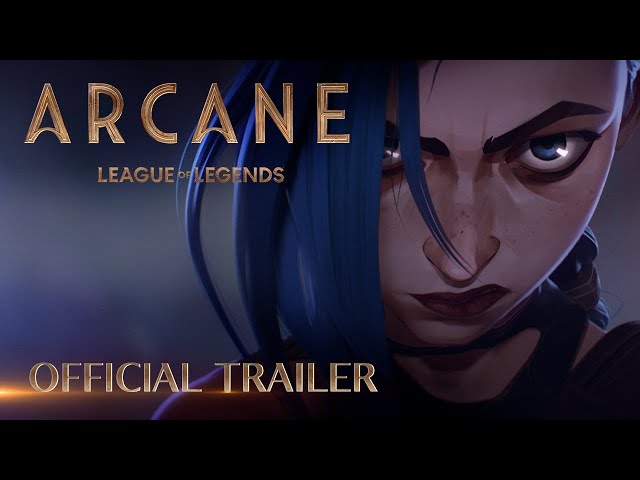 Or, if you do happen to be a fan of Riot's MOBA, you can rejoice knowing that you get to see some very familiar faces, including fan-favourite champions such as Jinx.
"Players all over the world love League and its universe. Their passion is what inspires us to create expressions of Runeterra worthy of their fandom," Riot CEO Nicolo Laurent explains. "The launch of Arcane is the beginning of the next chapter for Riot, and we can't wait for players to see what we have in store for them across games, entertainment, and sports."
If, like us, you can't wait for Arcane, you might want to play some League of Legends: Wild Rift to keep you busy. If that's the case, be sure to check out our League of Legends: Wild Rift tier list, or our Wild Rift Irelia, Wild Rift Riven, and Wild Rift Lucian build guides.