If you want Mario wallpapers, we've got 'em. The main man Mario has some epic adventures under his belt, as the portly plumber is known for his visits to the Mushroom Kingdom, Isle Delfino, and even (Tim Curry voice*) space! You'd better believe there are some scenic sights among his adventures, and so we put together a guide to the best Mario wallpapers for fans to reminisce about the good times. So spruce up your computer or your mobile phone with these gorgeous trips down Mario's memory lane.
Before we warp pipe down into the depths of this guide, we have plenty of other great content for any gamers looking to add some dazzle to their desktop. Be sure to check out our guides to Zelda wallpapers, Pokémon wallpapers, Kingdom Hearts wallpapers, PUBG Mobile wallpapers, Among Us wallpapers, Genshin Impact wallpapers, and much more.
Alright, grab your coins and throw your caps. Let's a-go and explore our guide to the best Mario wallpapers.
LogicalHunter5 @Reddit
Is there a game more full to the brim with nostalgic power than Super Mario 64? This reimagining from LogicalHunter 5 takes everything you remember but gives it a lick of paint to bring it up to date. We'll take a whole game that looks like this, please!
It's weird to say, but Super Mario Galaxy remains one of the more sombre and thoughtful entries in a franchise starring a jumping plumber with a bright red hat. This painterly illustration from artist Madsraa captures the tone perfectly and looks beautiful on any desktop.
Who can afford a holiday these days? certainly not us! So save some pennies with this Super Mario Sunshine wallpaper, and just imagine the soft sandy beaches of Isle Delfino. It's a bit hard to do when it's below freezing, but I'm just going to think really, really, hard.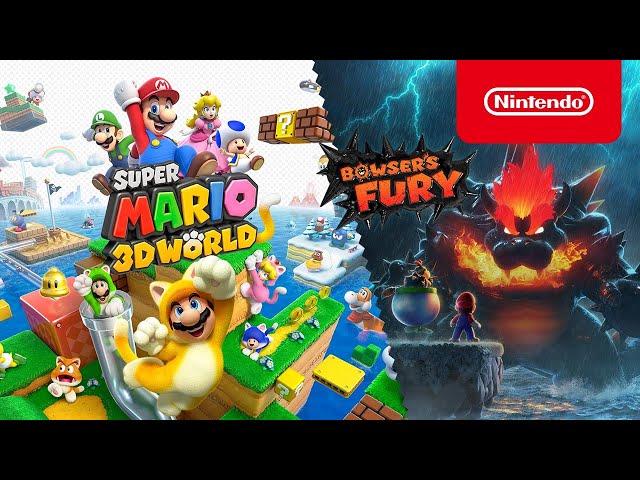 It might be recency bias, but Super Mario Odyssey stands supreme in the pantheon of the plumber's outings, and it's mostly thanks to Cappy. Throwing the hat onto anything and everything is a rollercoaster of discovery, and this great wallpaper from The Unforgotten brings that energy to life beautifully.
Sometimes a Mario game takes one specific feature and runs with it, and in the case of Super Mario 3D World, you'd better believe it's cats. The colourful platformer is full of fun transformations, but the sight of the Mario gang squeezed into a (let's face it) fursuit is one that I just can't get over. If you want a reminder of that sight every day, this artwork from ToughLuigi will certainly do the trick.
If you're after something a little more subtle, this piece from WolForan could be perfect. Super Mario Maker 2 allows you to make the game of your dreams, so if you also want a soothing background that only gently hints at nerdiness, well you're in control pal!
Alright, folks, we hope you find something to love in this Mario wallpapers guide, but don't worry, we always have more. Fans of the plumber should head on over to our articles covering the best Mario Lego sets, and the best Mario toys next.