Pokémon wallpapers are near-infinite in their creativity, so it can be a little hard to find the one that's just right, the one and only image to take pride of place on your phone's lock screen. Well, if your taste is anything like ours – and we suspect it is – maybe we can help you out.
So, head below for a myriad of meticulous Pokémon wallpapers to celebrate your love for the wonderful enslavement of pocketable monsters. Once you're done there, check out our guides to ground Pokémon, fighting Pokémon, and bug Pokémon for more critters. Or, for a different place to play some creature-catching classics, we've got a guide to the best portable gaming consoles on the market today.
Anyway, here are our favourite Pokémon wallpapers…
Gengar Pokémon wallpaper
There are a bunch of excellent wallpapers on the Pokémon website, and our favourite is the Gengar one. Look at that guy, tongue out, looking all fierce. What a sight.
Arceus Pokémon wallpaper
Weirdly enough, there are two different official pages for Pokémon wallpapers. The second website has even more on offer, and we love the Arceus wallpaper. Better yet, the site lets you download them in various sizes to fit whatever device you need them for.
Minimalist Pikachu Pokémon wallpaper
Over at Wallpaper Flare, there are countless Pokémon wallpapers, and the most common site is our old friend the electric mouse, Pikachu. Why not keep things simple with a classy silhouette? Oh, you discerning Pokémon fan you.
Classic Pokémon wallpaper
Over on Reddit, user PoisonType shared a load of wallpapers they've collected over the years. The best in our book is the classic first-gen wallpaper with a bunch of fan-favourite critters adorning the screen.
Eevee Pokémon wallpaper
Another good place to look for Pokémon wallpapers is Pinterest, where there are a bunch of options, like this celebratory collection of creatures – mostly Eeveelutions. Look how cute they are!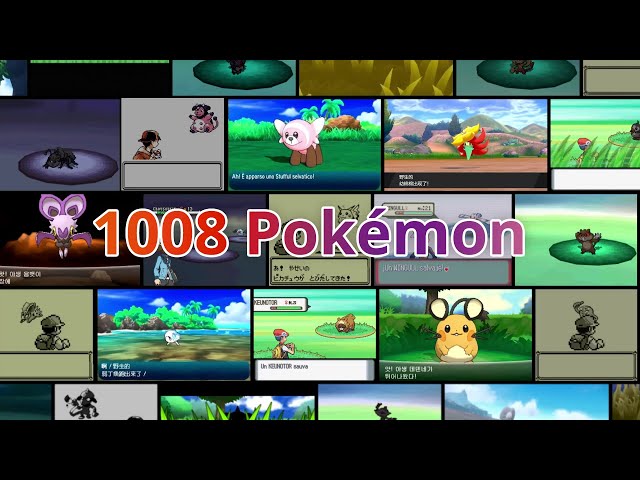 Where can I find more Pokémon wallpapers?
Other than the places already mentioned above, a great place to look for Pokémon wallpapers is the subreddit dedicated to them. It has more than one thousand members, and it has been active since 2012, so there's a large archive of gorgeous backgrounds for you to choose from.
There you have it, friends, a bunch of Pokémon wallpapers. Fun! For more, check out our Pokémon Go Eevee evolution guide, Pokédex of all Pokémon, and Pokémon Go promo codes for even more Poké-action.