Summoners, prepare for a new challenge as Kabam has announced the first-ever Marvel Contest of Champions Battlerealm Brawl. This event brings together fans from across the world to celebrate the game's anniversary and to see who can top the MCoC tier list in a Top-8 player competition.
This is the first official in-person event for MCoC and it promises a wealth of activities for fans of all levels. This includes hands-on testing with new and unreleased champions, the opportunity to meet the game's developers, and plenty of social events to meet your fellow summoners for the first time.
The headline event of course is the Battlerealm Brawl itself, which pits the Top-8 players in the world against each other to determine the inaugural Battlerealm Brawl champion. Ahead of the event itself taking place later this year, you can compete to qualify between August 9 and September 6 in the Gladiator's Circuit of Battlegrounds: Season 10. The top eight players from this circuit will win a trip to the live event and a spot in the tournament.
The top four players in this tournament not only win bragging rights but are also the first to get Kabam's newest original champion, which arrives in November. Original champions are characters that only exist in MCoC, like the Symbiote Supreme or King Groot. We can't wait to see what direction this champion takes the story in!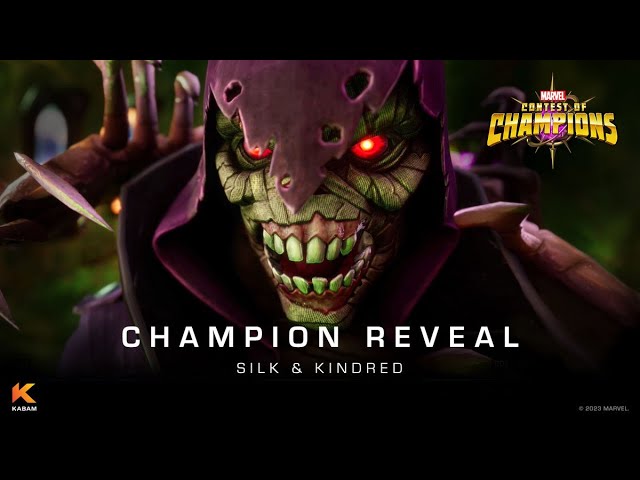 When is the MCoC Battlerealm Brawl?
The MCoC Battlerealm Brawl is set to take place in Vancouver, Canada on October 20-21, 2023. Tickets to attend the event are completely free, and those of you who can't make it in person can watch along on Kabam's official Twitch channel. Keep your eyes glued to the Battlerealm Brawl website for more information and ticket links.
That's everything you need to know about the Marvel Contest of Champions Battlerealm Brawl. Check out our list of the best Marvel games for even more superhero-based fun. We've also got great guides to Marvel Snap decks, Marvel Snap cards, and the Marvel Snap season pass.