November 4, 2021: We checked for new Mining Simulator codes
Everyone wants to become rich, and with Mining Simulator you can live out those dreams. Team up with friends or go on a solo mining adventure to find rare gems and diamonds, travel the world, and collect rare pets. If you have high expectations for the Roblox games you play, Mining Simulator won numerous Bloxy awards in 2018.
If you're new to the game, or even if you have been there since the start, our huge list of Mining Simulator codes will help you get more tokens, eggs, crates, coins, and much more. We check frequently for new codes, so make sure you keep this page bookmarked and come back later for even more goodies.
For those of you who are serious about all things Roblox, we also have helpful Bubble Gum Simulator codes, Driving Empire codes, and Muscle Legends codes lists. If you just so happen to branch out, we also recommend taking a look at our Coin Master free spins links and Genshin Impact codes.
Mining Simulator token codes:
#ChristmasHype – tokens
AnniversaryTokens – 250 tokens
EpicTokens – 250 tokens
200Tokens – 200 tokens
4thJuly – 200 tokens
July21st – 150 tokens
America – 80 Tokens
1Year – 75 tokens
500m – 75 tokens
SummerTokens – 75 tokens
SummerParadise – 70 tokens
Challenge – 70 tokens
ILoveTokens – 70 tokens
ImOutOfCodeIdeas – 70 tokens
ImOutOfCodeIdeas2 – 70 tokens
ISeriouslyNeedMoreCodeIdeas – 70 tokens
MoreMoreCode – 70 tokens
MoreMoreTokens – 70 tokens
oof – 70 tokens
owo – 70 tokens
Shiny – 70 tokens
sircfenner – 70 tokens
Trails – 70 tokens
TooManyCodes – 70 tokens
Wings – 70 tokens
GetSlicked – 50 tokens
HammieJammieDoesntSuck – 50 tokens
NewQuests – 50 tokens
NosniyIsCool – 50 tokens
SandCastles – 50 tokens
SuperGems – 50 tokens
HammieJammieSucksx2 – 20 tokens
HammieJammieSucksxInfinity – 20 tokens
Mining Simulator egg codes:
Eggs
Eggo!
LegendaryEggCode
Momma
Rumble
RumbleStudios
AnniversaryEgg
AwesomeLegendary
BaconHair
FollowUs
FreeCrate2
JackOLantern
Light
memes
PatrioticStars
Pumpkin
Pumpkins
BeachBall
BigL
CoolWater
Demon
Duck
Rainbowite
SecretEgg
Skies
SummerEgg
SuperSecretCode
TooManyCodesSmh
Valkyrie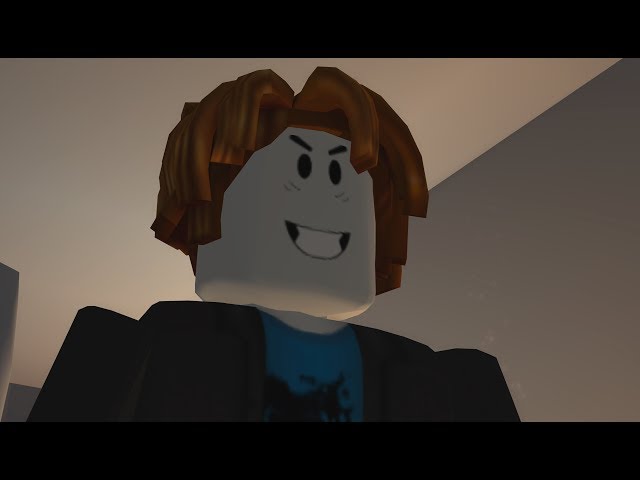 Mining Simulator crate codes:
LegendaryHatCode
Halloween2019
FreeCrate
NewHats
AnniversaryCrate
Adventure
SuperCrate
Fright
HelpPls
Scary
TrickOrTreat
EventQuest
Goose
SubscribePls
yeet
BigW
Witches
Duckie
MineAlot
Sunscreen
Dreamy
Scorch
Lemonaide
Vacation
Patriot
ILOVECODES
Bonus
Defild Is Awesome
Rare
Cool
Easter
TestingThing
CrazieGamerSquad
DefildPlays
Ghosts
Fluffy
Level
Unobtainible
NewTwitch
TrailUpdate
NoU
Dominus
Toast
ToyChest
SandBox
GummyBears
Pumped
BroomSticks
Candy!
Ghosty
Mining Simulator coin codes:
Rebirth – coins
WeBreakRoblox – 20,000 coins
Koala – 10,000 coins
Bread – 10,000 coins
Money – 10,000 coins
Dinosaur – 5,000 coins
Sand – 5,000 coins
Trades – 5,000 coins
RexexSquad – 5,000 coins
Arcade – 2,500 coins
Selfie – 2,500 coins
JellyBean – 2,500 coins
Candy – 2,000 coins
Coal – 2,000 coins
Bear – 2,000 coins
DefildPlays2 – 1,500 coins
CrazieGamer – 1,200 coins
isaac – 1,000 coins
LotsOfCoins – 1,000 coins
Crainer – 1,000 coins
Bunny – 500 coins
Pets – 100 coins
FutureMSOwner – 1 coin
Mining Simulator candy corn codes:
Skelly
ThisIsHalloween
Skeletons
Halloween
ScarySkeltons
Spook
Spooky
Spoopy
Mining Simulator textures:
Lamb Sauce
Abstract
PinkArmySkin
Retro
Comic
Expired codes:
What are Mining Simulator codes?
There is a huge range of Mining Simulator codes that give you free tokens, eggs, coins, and much, much more. The game's developer, Rumble Studios, releases codes frequently, so check back here at a later date for even more freebies.
How do I redeem Mining Simulator codes?
It's very easy to redeem a Mining Simulator code. Simply follow the easy step-by-step instructions below.
Open Mining Simulator
Press the Twitter icon
Enter the code
Enjoy your freebies!
That's every active Mining Simulator code! If you're in need of something else to play, feel free to peruse our list of the best gacha games on iOS and Android.