No Man's Sky expeditions are limited-time events, which means you have to be on your toes to get them done. Now that the game is coming to Switch, it's pretty exciting to imagine diving into the depths of space on the bus or the train. Except, as No Man's Sky has launched as a "single-player experience" on Switch, there aren't any multiplayer features. As far as I can tell, this means that there will be no No Man's Sky expeditions on the Nintendo Switch.
Either way, you can find all the No Man's Sky expeditions below, and hopefully, they're available in the Switch version in spite of its single-player status. For more, check out our No Man's Sky multiplayer, No Man's Sky crossplay, and No Man's Sky how to save guides.
Current No Man's Sky expedition
The current No Man's Sky expedition is a rerun of July's expedition, titled 'Polestar'. In this community expedition, you "embark on an interstellar cruise as the captain of a heavy shipping freighter, warping your metal fortress across the galaxy." You can find the full details here. This rerun will end on January 18.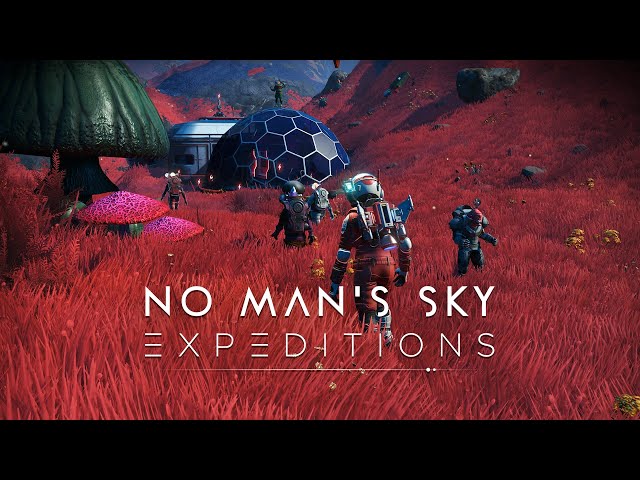 Previous No Man's Sky expeditions
| | | |
| --- | --- | --- |
| Expedition | Start date | End date |
| The Pioneers | 31/03/21 | 16/05/21 |
| Beachhead | 17/05/21 | 31/05/21 |
| Cartographers | 08/09/21 | 17/10/21 |
| Emergence | 20/10/21 | 22/11/21 |
| Exobiology | 02/24/22 | 04/04/22 |
| The Blighted | 14/04/22 | 22/05/22 |
| Leviathan | 25/05/22 | 05/07/22 |
That's all we've got on No Man's Sky expeditions. For something different, check out our Tower of Fantasy tier list, Tower of Fantasy characters, and Tower of Fantasy map guide.