Niantic has a bit of a history with little creatures now. The company hit massive success with Pokémon Go, but while that game is all about catching each and every 'mon, the new Niantic title makes your monsters a bit more loveable. Peridot is a pet simulation game that lets you and your pal explore and interact with the world, and it looks so cute, we can't wait to learn more about the Peridot release date.
Originally announced in April 2022, it still seems to be a while away. Despite a beta being available in Malaysia since April 2022, we still haven't heard more about the full, global launch. Beta tests can certainly take a while, but the silence makes us think the devs are working to make everything ship-shape for the full launch in the future.
Grab your favourite furry friend, and let's dive into our Peridot release date guide.
Peridot release date speculation
Niantic initially announced Peridot in April of 2022 and quickly went into beta testing in Malaysia on the Google Play store. Recently, Google Play beta versions have also launched in Singapore, Norway, and Denmark. While we can't say for sure, the expansion of the beta tests in the last few months point toward a launch sooner rather than later. We expect to see more news about the Peridot launch date for all platforms and areas in Spring 2023.
What platforms will Peridot be available on?
Niantic has already confirmed that Peridot will be a mobile device game, launching on iOS and Android devices when it eventually launches.
Is there a Peridot trailer?
Yes, you can get a glimpse of Peridot in action with the adorable trailer below. What sort of pet will you pick?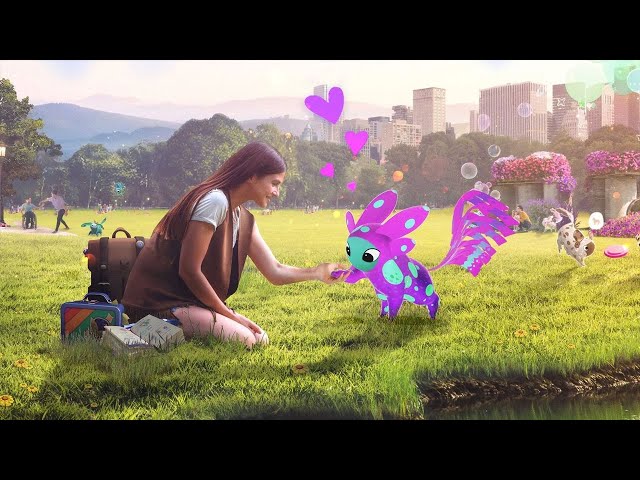 Well, monster mates and pet pals, that's all the info we have on Peridot for now, but keep your eyes on Pocket Tactics for more information as soon as it's available. If you want to find something to play today, be sure to check out our guide to the best games like Pokémon on Switch.