The one-year Phobies anniversary is here, with developer Smoking Gun Interactive inviting you to join in the fun with another twelve months of fighting your fears in this engaging card game. To bring in the milestone, the latest update marks the beginning of the Birthday Masquerade event, bringing with it plenty of new content.
With the Phobies anniversary update now live, you can introduce yourself to eight new monsters of the mind to widen the roster of playable characters. There are also four new abilities, giving you the option to get more creative with your playstyle as you battle through the madness of the human brain.
Of course, no anniversary event is worth its salt without a few rewards. The Birthday Masquerade delivers on that front, with limited events that can earn you rewards active throughout, as well as a six-day period from March 14 with Vendy handing out daily freebies. There are also five fresh avatar icons to update your profile with something a bit more fitting, just in case you haven't found one that suits you yet.
If you're still to jump into Smoking Gun Interactives subconscious simulator, be sure to check out our Phobies review to see what we made of the mind-boggling card game. Of course, with so much new content arriving in the game, we might have to jump in for a few rounds of confronting our darkest fears. Better than them confronting me in the dead of night, anyway.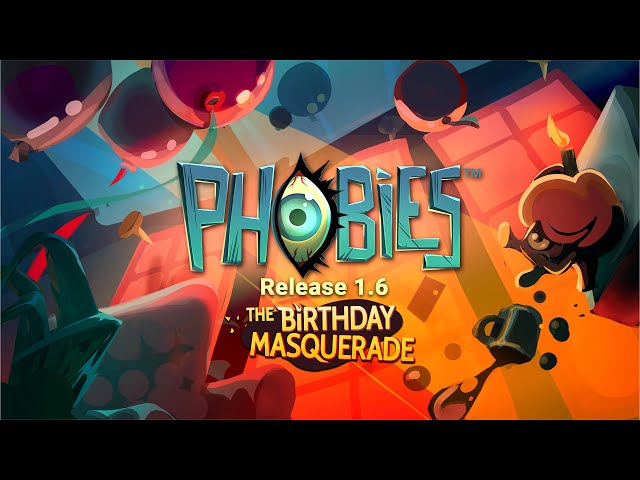 With that, you're up to date on the Phobies anniversary update. For more frightening experiences, check out our FNAF characters and Poppy Playtime characters guides, or our individual pieces on FNAF Freddy, FNAF Chica, Poppy Playtime Mommy Long Legs, and Poppy Playtime Boxy Boo.