Spooky season is well and truly underway, and Niantic is keen to get all trainers in on the action in Pokémon Go, with several events celebrating the most frightening time of year, Halloween. As detailed in a blog post, Pokémon Go Halloween Mischief is continuing the season of mischief storyline, which centres on mythical Pokémon Hoopa. If you complete all special research this season, you get access to a special event that revolves around the mysterious creature.
Besides the continuing storyline, Pokémon Go Halloween Mischief introduces Galarian Slowking and shiny Spinarak to the game for the first time as part of its creepy companion segment. Between October 15 and October 22, poison and ghost-type Pokémon appear in the wild more frequently, including Ghastly, Drowzee, Stunky, Woobat, and, if you're lucky, Yamask.
If that wasn't enough, the second part of Pokémon Go Halloween Mischief, dubbed ghoulish pals, welcomes Phantump, Trevenant, Pumpkaboo, and Gourgeist to the game for the first time. To go alongside the latter two Pokémon, Niantic is introducing a new size mechanic where you can find the monsters in varying sizes, ranging from small to super. Between October 22 and October 31, Pokémon such as Murkow, Purrloin, and Misdreavus show up more frequently. You can learn more about all of the upcoming Pokémon Go events with help from our guide.
There's also a special Halloween raid between October 30 and October 31, with Mega Absol making its first appearance in mega raids. Check out the full October Pokémon Go raid schedule right here.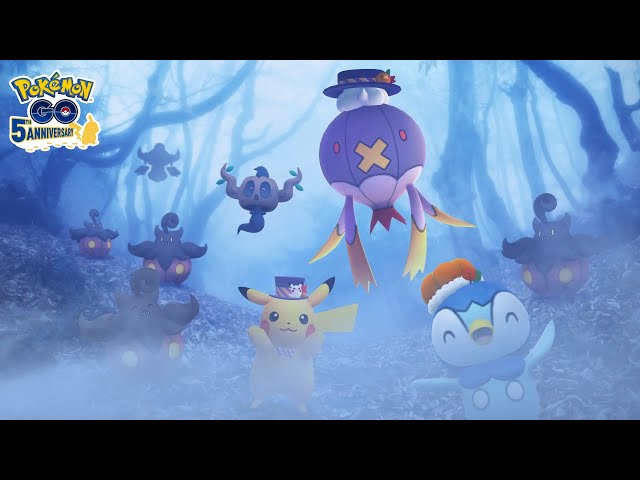 When does Pokémon Go Halloween Mischief begin?
The mayhem commences on October 15 and runs all the way until Halloween on October 31.
Should Pokémon Go's spooktacular event succeed in putting you in a freaky mood, you might want to check out our picks for the best mobile horror games for iOS and Android. Or, if you'd like to avoid some scares, you could look at our choices for the best mobile puzzle games – some are great for brain training.