The Pokémon Company recently announced a Pokémon Presents for August 2023 – and today the 35-minute presentation gave fans some treats for all the Pokémon fans out there. We have fresh trailers for Detective Pikachu, Scarlet and Violet DLC, and a new paradox form of Cabalion, while a new version of Raikou joins the ranks of electric Pokémon.
Get ready for some tough battles, as the psychic-type Pokémon Mew and Mewtwo are heading to Pokémon Scarlet and Violet very soon. Challenge Mightiest Mark Mewtwo in new Tera Raid battles coming in September. Plus, we got fresh looks at several new Pokémon animated shows.
Meanwhile, we also got treated to the normal updates to mobile titles, including Pokémon Masters EX, Pokémon Café Remix, and the new sleep tracking service Pokémon Sleep. You can learn more about the former in our Pokémon Sleep review.
When is the Pokémon Presents August 2023?
Pokémon Presents August 2023 aired on August 8, 2023, at 6:00 PT / 9:00 ET / 14:00 UK. You can stream it from the official Pokémon YouTube account.
Pokemon presents August 2023 highlights
Pokémon Path to the Peak
The Pokémon Company unveiled a new anim, focusing on a young girl and her mission to rise up the ranks of the Pokémon Trading Card game leagues. The first episode arrives on YouTube on August 11, 2023.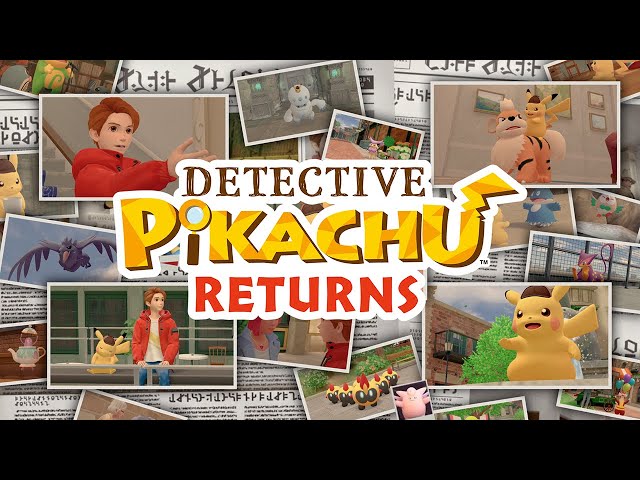 Detective Pikachu Returns
A new trailer for Detective Pikachu Returns gives fans a new look at the upcoming Switch game, including a tour of Rime City and a brief look at the cast of new and returning characters. You will use the aid of different Pokémon to help you solve mysteries, alongside the coffee-guzzling Pikachu, and uncover the hidden truth. Detective Pikachu Returns arrives on October 6, 2023.
Pokémon Horizons
The adventures of Liko and Roy are set to take the Pokémon world by storm, when the new anime Pokémon Horizons finally arrives in the West. A new trailer gives fans a quick glimpse at the upcoming show.
Pokémon Go
Get ready for Pokémon Go Fest global this month, as the event takes place on August 26, and August 27, 2023. A new trailer also unveiled a look at a new Pokémon heading to Pokémon Go, with creatures from the Paldea region arriving this September.
Pokémon Unite
The latest update for the exciting MOBA Pokémon Unite adds Mega Mewtwo X to the roster, and now we know that Mega Mewtwo Y isn't far behind. Plus, there is a new Pokémon Unite code with some exciting freebies.
Pokémon Masters EX
Nimona and Pawmot from Pokémon Scarlet and VIolet are arriving in Pokémon Masters EX, in an update to the game rolling up today. You can also battle Nimona to unlock rewards, unlock Victor and Spektrier, and take part in the latest events.
Pokémon Cafe Remix
The adorable sushi Pokemon Tatsugiri joins Pokémon Cafe Remix, alongside the addition of Vapereon. Plus, log in anytime before August 29 to unlock Summer Style Jigglypuff for your staff.
Pokémon Trading Card Game & Pokémon Stadium 2
Two classic Pokémon titles head to Nintendo Switch Online, available today! Nintendo Switch Online members can now play the Game Boy Color classic Pokémon Trading Card Game, while Nintendo Switch Online + Expansion Pack users can play Pokémon Stadium 2.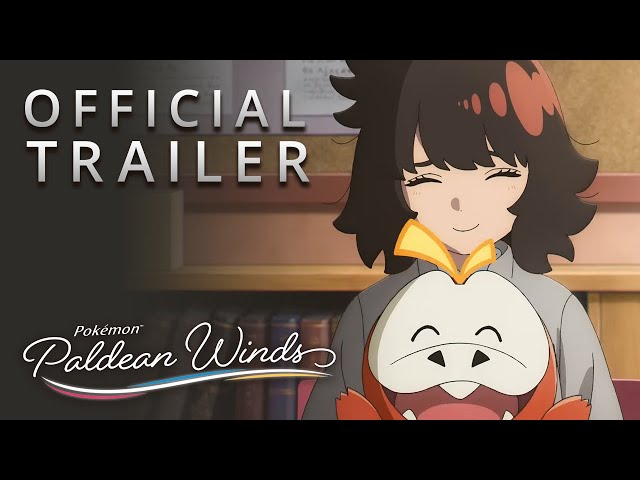 Pokémon: Paldean Winds
A brand new web anime is on the way, featuring a look at a cast of energetic young trainers from the Paldea region. Expect more details soon.
Mew & Mewtwo arrive in Scarlet and Violet
A brand new Pokémon Scarlet and Violet mystery gift code gives fans the chance to download and keep the legendary Pokémon Mew, with a random tera type and stats. Then, September welcomes the addition of Mightiest Mark Mewtwo to Pokémon Scarlet Violet tera raid battles, giving you the chance to beat the powerful psychic Pokémon and catch one for yourself.
Mewtwo arrives in tera raids on September 1, 2023, and is available until September 17, 2023. Plus, two waves of training raids are available in the weeks prior to this event. Get some battles in and earn some helpful items to power up your Pokémon in time for this brutal showdown.
Pokémon Scarlet and Violet DLC
We finally got some more details on the two upcoming DLC packs for Pokémon Scarlet and Violet, including details on several new Pokémon. Dipplin is a new evolution of the apple-dragon Pokémon Applin, while Archaludon is a new evolution of Duraladon, the dragon-type from Pokémon Sword and Shield.
What's more, we got a look at new paradox Pokémon based on Raikou and Cobalion, with some striking changes made to the designs of both. Pokémon fans get ready, as Pokémon Scarlet and Violet's first of two DLC packs – The Teal Mask – arrives on September 13, 2023.
For more beyond Pokémon Presents August 2023, check out our pick for the best easy games out there. Or, to keep our pig overlord happy, you could grab some Coin Master free spins. And we should all keep the pig overlord happy, now, shouldn't we?