It's just about time for a new fighter, and the latest addition to Pokémon's arena fighting game is Pokémon Unite's Azumarill. A water-type Pokémon hailing from Johto, Azumarill is the evolved form of both Marill, and the tiny water-mouse Azurill.
The Pokémon Unite Twitter account announced the fighter today, and let everyone know that Pokémon Unite's Azumarill is an all-rounder, perfect for beginners and a safe bet to slot into any team. They're currently slated for release on April 7, so this adorable blue beast will splash onto Nintendo Switch and mobile devices in a few short days.
While we don't have much information yet, be sure to check back when we learn more for the best way to play with this new 'mon. For now, though, be sure to check out our thorough guides like our Pokémon Unite Slowbro build guide, Pokémon Unite Duraludon build guide, Pokémon Unite Hoopa build guide, and our bumper Pokémon Unite tier list to help you in your quest to be the very best.
If you want to get an idea of Azumarill's moves, check out the announcement trailer below to see this cute but deadly water-beast splashing all over its opponents.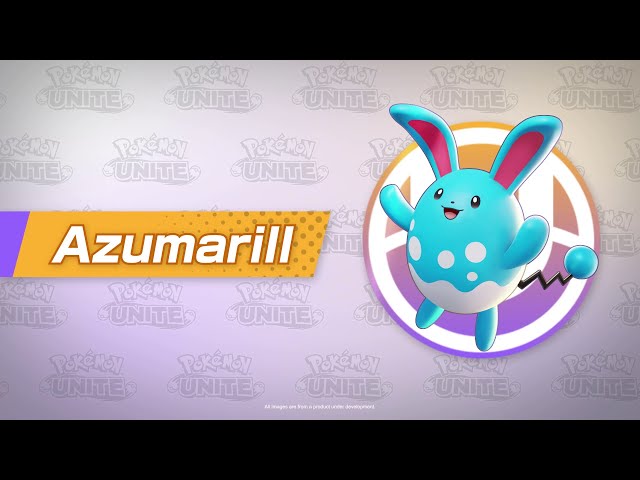 What is the Pokémon Unite Azumarill release date?
Azumarill will be splashing onto Nintendo Switch in a few short days, as it releases on April 7, 2022.
We can't wait to test out this titan of the waters in Pokémon Unite, but if you're playing today why not have a look at our Pokémon Unite Garchomp build so you can make the most of them today.