Mob Entertainment is turning up the heat in its multiplayer horror title, as Project Playtime Phase 2 is now available to play. With the title 'Incineration', this second season of dodging Huggy Wuggy and the rest of the frightening gang dials up the heat in the factory, featuring a new map to explore and some red hot skins for characters. So, if you're into horror games, it might be the perfect time to check out this online version of Poppy Playtime.
The fresh map for Project Playtime Phase 2, Destroy-a-Toy, features a massive incinerator in the center, giving the factory floor an orange glow as you investigate with your team. The teaser clip shows Huggy Wuggy toys dropping into the flames, but if there's anything horror has taught us about burning things alive, you can bet that the long-limbed stalker is still going to take some killing.
In terms of fresh skins for players, you can dress up your faceless yellow mannequin in the CRT bundle, with retro monitors where your face should be, or the steampunk bundle to give your team an old-school vibe. My personal favorite is the reject toy bundle, so you can head out onto the factory floor ready to give Mommy Long Legs a taste of her own terrifying medicine.
Still, it's not just a new look for the player characters. The trailer below shows off some different looks for the monster toys, including a Mommy Long Legs made of rope and what I believe is a Huggy Wuggy in Groot form. Of course, there are also plenty of quality-of-life updates with the arrival of Project Playtime Phase 2, so check out the official Steam page for the full information.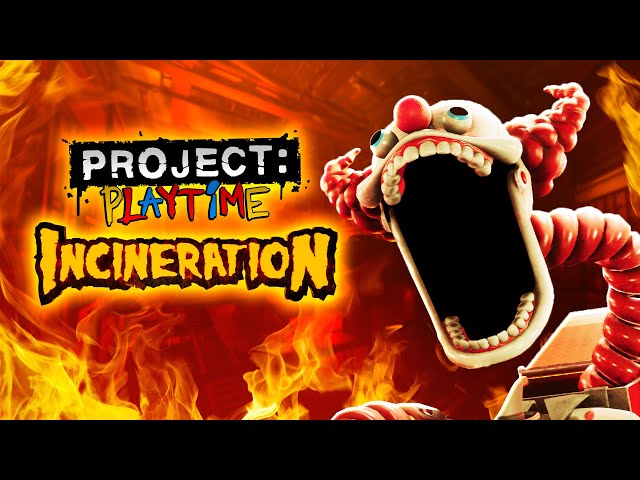 With that, you're up to date on the arrival of Project Playtime Phase 2. For more from this series, check out our guides to Poppy Playtime characters or individual biographies on Poppy Playtime's Huggy Wuggy, Poppy Playtime's Mommy Long Legs, and Poppy Playtime's Boxy Boo. Or, if you're more into fighting than frightening, see our Mortal Kombat 1 characters list.