Poppy Playtime's Huggy Wuggy is one of the most important figures in the Playtime Co Factory and is one of the main secondary antagonists, serving as the primary one in the first chapter of the title. In fact, some do consider Poppy Playtime to be the Huggy Wuggy game. But who is this once fluffy and cuddly toy? How did he come to be, and why does he want to kill you? We intend to answer those questions in this guide.
If you need some tips on how to specifically survive your Huggy Wuggy Poppy Playtime encounter in Poppy Playtime Chapter 1 (at the end of which you find Poppy Playtime's Poppy), make sure you check out our guide. Not only does it cover the antagonist, but it also points out where the collectables are. Then, should you not become toy chow, you can have a look at our Poppy Playtime Chapter 2 guide to try and survive your encounter with Poppy Playtime's Mommy Long Legs and Poppy Playtime's PJ Pug-a-Pillar. We also have a Poppy Playtime characters guide, if you want to know who else is lurking in the Poppy Playtime factory waiting for the Poppy Playtime player. These toys include Poppy Playtime's Candy Cat and Poppy Playtime's Boogie Bot.
Anyway, onto everything you need to know about Poppy Playtime's Huggy Wuggy.
Who is Poppy Playtime's Huggy Wuggy?
Huggy Wuggy is one of the most popular toys to come from Playtime Co. As such, he's a company mascot, one that appears to be oh-so cuddly and loveable. However, the despicable company eventually opts to conduct some truly abhorrent experiments, which result in Huggy Wuggy gaining a vicious human conscience and a true hatred for people (honestly, we get it, Wugster).
What is Poppy Playtime Huggy Wuggy's role in the story?
Huggy Wuggy is the primary antagonist of Poppy Playtime Chapter 1, in which he continuously stalks the player as they navigate through the factory. The first time you see him, it appears as though he's a huge welcoming statue, but as soon as you get the key to enter the main part of the factory, he disappears.
Throughout the chapter, you can spot him watching you in impossible-to-reach places. Don't worry, he has no intention of harming you just yet. It's not until the penultimate moments of the chapter that the tall and cosy-looking toy emerges from the shadows, bears its teeth, and chases you with the intent of turning you into his dinner.
Poppy Playtime Huggy Wuggy's personality
Before the horrendous experiments by Playtime Co, Huggy Wuggy is a vibrant, full-of-life hugster that loves everyone. However, this all changes when the studies take place, as the jolly toy is now a vicious and hateful soul. However, what's more terrifying than that is the fact that he's smart and manipulative, forming strategies to best capture and kill his prey.
Is Huggy Wuggy scary?
If you take a look at our Poppy Playtime age rating guide, you can get a good idea about the spooks you can expect, but can say that some might find Huggy Wuggy scary. He does chase you through vents and what have you with the intent to eat you, after all.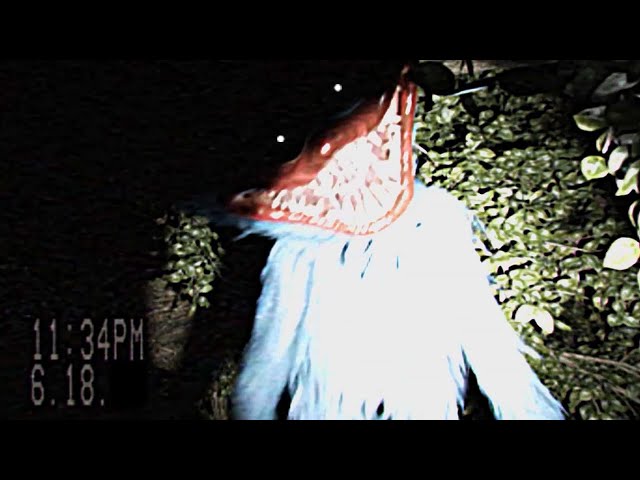 Poppy Playtime Huggy Wuggy appearances
So far, Huggy Wuggy's Poppy Playtime appearance is just in chapter 1, the end of which sees him fall down a giant pit, smack a pipe, leave some bloodstains, and land in a dark abyss that we can't see. So, while we don't know for sure whether or not he's dead. He might show up in a later chapter. You also have to fend off a bunch of smaller Huggy Wuggys in Poppy Playtime Chapter 2.
We expect Huggy Wuggy may pop up in Poppy Playtime Chapter 3, and our Poppy Playtime Chapter 3 theories article explains how.
There you have it, everything you need to know about Poppy Playtime's Huggy Wuggy. If you want to get to know the Wugster's better half, our Poppy Playtime Kissy Missy guide is a treat. Then, take a look at our Poppy Playtime download guide to get in on the action. Or, to see what other spooks are out there, you should check out our picks for the best mobile horror games or our guide speculating on when the Poppy Playtime Chapter 3 release date may arrive. Who knows, maybe Poppy Playtime's Candy Cat and Poppy Playtime's Boxy Boo may make an appearance.