Resident Evil's Chris Redfield is a name that any and every horror game fan knows, as he's one of the two playable antagonists from Resident Evil, the 1996 godfather of horror. Beyond that, Chris is a mainstay in the series, popping up in many games, so it's only right that we dive into his character, who he is, and what exactly he appears in.
If Chris isn't the only Redfield sibling that you want to know about, you can take a look at our Resident Evil Claire guide to see how his little sister is getting on. Or, to discover more about Chris's fellow alpha STARS member and dear friend, check out our Resident Evil Jill article.
Anyway, here's what you need to know about Resident Evil's Chris Redfield.
Who is Resident Evil's Chris Redfield?
How long have you got? Seriously, Chris is an important figure in multiple Resident Evil games, starting with the original events that transpire in the infamous Spencer mansion. Following that ghastly night, Chris helps out his sister in Resident Evil Code Veronica X, as Albert Wesker once again makes his presence known.
Speaking of Resident Evil Wesker, Chris is the one who literally punches a boulder on top of him in a volcano in Resident Evil 5. Though I can understand why, since Wesker was using a gem to control Jill Valentine, forcing her to fight her friend. Luckily, not only does Redfield defeat the villain, he rescues his friend, too, with the help of Resident Evil's Sheva.
Chris also has a campaign in the highly disliked Resident Evil 6, though this is followed up by a welcome visit to Louisiana when he shows up at the end of Resident Evil Biohazard, in which he has his own piece of DLC as he chases down Lucas Baker. All of this leads us nicely to Resident Evil Village, where it appears as though he's working against Resident Evil's Ethan.
Of course, this isn't the case, as Chris is actually in the village to put a stop to evil goings-on that transpire there. Truthfully, just like with Wesker, there's so much to unpack with Chris Redfield.
What is Chris' personality?
Chris Redfield is loyal to a fault and is always on hand to help out his friends. However, the slight bit of innocence and faith he had in the world died years ago in the Spencer mansion. Redfield is more than capable of making some tough decisions.
No matter how much he may want to help, he can leave if need be (though there's no way he'd give up on Claire or Jill, he'd die for those two). But make no mistake, he still cares deeply about what happens to innocent people. Chris Redfield is a good guy, and it's a shame there aren't many real-life versions of him.
What does Chris appear in?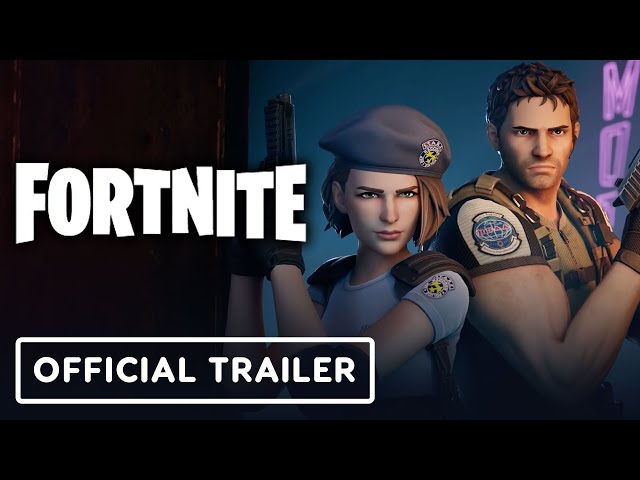 Chris Redfield appears in:
Resident Evil
Resident Evil Remake
Resident Evil: Code Veronica X
Resident Evil: The Umbrella Chronicles
Resident Evil: Revelations
Resident Evil 5
Resident Evil: Revelations 2
Resident Evil 6
Resident Evil Biohazard
Resident Evil Village
Dead by Daylight
Marvel vs Capcom 3
Project X Zone
Fortnite
There you have it, everything you need to know about Resident Evil's Chris. To discover how all the events he's in unfold, check out our Resident Evil in order guide.