Riot Games has finally graced us with the Song of Nunu release date, and after our brief time with it at Gamescom 2023, we certainly can't wait for the full release. As the name of the game indicates, this title is all about League of Legends besties Nunu and Willump. The game's initial announcement took many people by surprise, as out of all of the League of Legends champions, this lovable duo never crossed their minds for a game of their own.
Well, not only do the pair have their very own game, it also happens to be one of the most wholesome titles we've ever seen – just take a look at our Song of Nunu preview to find out why. This League of Legends Story title fully displays the friendship of Nunu and Willump in the form of snowball fights, adventure, and camping.
Serving as a narrative-driven exploration game, you lead the pair on a perilous journey to find Nunu's mother, and along the way, the young boy creates his own song on the flute. Yes, you really can play the flute, and given the game features a variety of notes, we can't wait to see what the creative community comes up with. Don't worry if you like a bit of action. This is still a League of Legends game, so you can expect some combat.
You can also expect to come across numerous other characters, one of which is League of Legends: Wild Rift's Braum.
What is the Song of Nunu release date?
The Song of Nunu release date falls on November 1, 2023, arriving just in time to fill you with enough wholesome goodness to keep you warm this winter.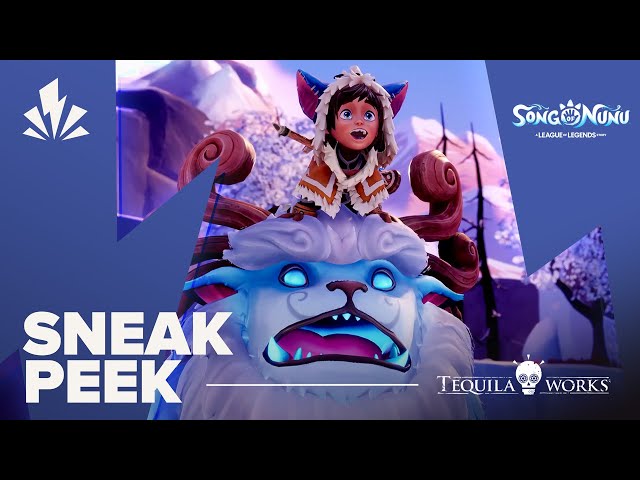 Should you want some overly fuzzy feeling games, check out our list of the best cute games on Nintendo Switch and mobile. Or, to see what the other League of Legends Story games are like, take a look at our Convergence review and Ruined King review.