September 7, 2023: We have updated our Summoner's War: Chronicles tier list with several new additions.
Greetings Summoner, and welcome to our Summoners War: Chronicles tier list. In this guide, we intend to help you get the best start possible in the global release of the game, and get you on the right track for building the most powerful teams of monsters that you can. We've also included a Summoners War: Chronicles reroll guide, in case you want to take another chance on summoning those top-tier companions.
To get some extra goodies along the way, check out our Summoners War: Chronicles codes. Or, if you're looking for more titles to explore, check out our Genshin Impact tier list, Honkai Star Rail tier list, or
Blox Fruits tier list.
Summoners War: Chronicles tier list
In Summoners War: Chronicles, you take the role of a summoner who remains the same throughout the game, and the units you pull on the gacha are actually 'monsters' that join you in battle and fight alongside you. You can have a maximum of three monsters in your party at any given time, so it's generally a good idea to go with a variety of elements and roles to help support you in fights. For example, if your main summoner is a DPS, you could benefit greatly from a tank and a healer or buffer monster alongside you.
These are the types of monsters we've found to be strongest so far. This tier list is based on overall rankings in both PVP and PVE, as units that perform well across all game modes are more economical to build.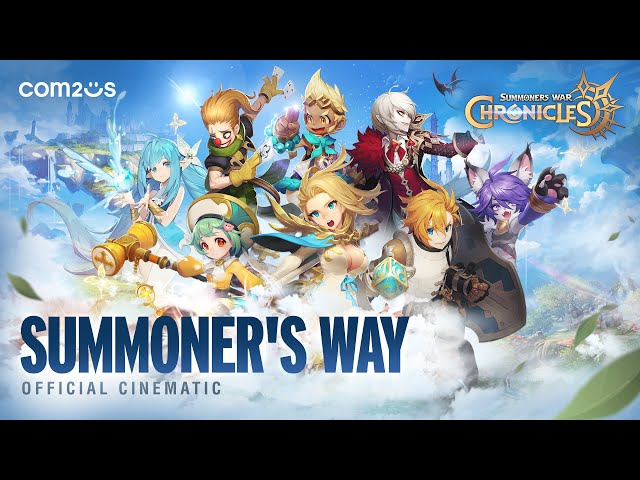 Before we dive in, keep in mind that tier lists are subjective, especially in a game like this. Ultimately, the best units for you depend on your personal playstyle – but going with our S-tier monsters is certainly a good place to start!
Now, here's our Summoners War: Chronicles tier list.
| | |
| --- | --- |
| Tier | Summoners War: Chronicles character |
| S | Archangel, Beast Monk, Chimera, Desert Queen, Ifrit, Jack-o-lantern, Joker, Kobold Bomber, Magic Knight, Mermaid, Monkey King, Occult Girl, Panda Warrior, Pirate Captain, Polar Queen, Sky Dancer, Undine, Valkyrja, Vampire, Pioneer, Hyeonu Kim, Vampire Hunter, Saitama, Garou, Terrible Tornado |
| A | Amazon, Battle Mammoth, Cow Girl, Epikion Priest, Griffon, Harg, Harpu, High Elemental, Howl, Imp Champion, Inferno, Inugami, Lizardman, Martial Cat, Mystic Witch, Penguin Knight, Sylph, Vagabond, Werewolf, Silverfang, Lich, Raven, Hell Lady, Oracle, Nine-Tailed Fox, Harp Magician, Beetle Knight, Narin Ha, Mi Ryeong, AV, Atomic Samurai, Genos, King, |
| B | Charger Shark, Elemental, Fairy, Frankenstein, Garuda, Golem, Gore Grim Reaper, Harpy, Hellhound, Imp, Living Armor, Mummy, Pixie, Salamander, Serpent, Warbear, Yeti, Vivachel, Hellish Blizzard, Mumen Rider |
| C | Battle Scorpion, Forest Keeper, Ghost, Horned Frog, Low Elemental, Maned Boar, Mimick, Mischievous Bat, Monster Flower, Mushroom, Sandman, Skull Soldier, Slime, Surprise Box |
Summoners War: Chronicles reroll guide
If you want to try your luck at pulling better units, you can complete a Summoners War: Chronicles reroll. It's a pretty simple process that takes about 15-20 minutes per reroll depending on how quickly you can take down the early bosses, so it's not as arduous as rerolls in other games.
To perform a Summoners War: Chronicles reroll, follow these steps:
Install and launch Summoners War: Chronicles
Sign in with a guest account
Create your character
Watch or skip the introduction cutscenes
Play the game through to 1-6 (roughly ten-15 mins)
Complete the tutorial summon (guaranteed Harpy)
Claim all the rewards in your inbox
Use your summons
If you're happy with your summons, continue on with the game and feel free to bind to a Google or Facebook account. If not, follow the steps below. Keep in mind that account names can only be used by one player at a time so, if you decide to reroll but want to reuse your account name, head into the account menu and change it before you proceed.
Go to the menu
Head to settings
Under the 'account' tab, hid the 'delete account' button
Type 'Delete Now' into the text box
Hit 'ok'
Then begin the process from the top! You can do this as many times as you like until you're happy with your summons. Generally, any four-star pull is a decent starting point.
That's all we've got on Summoners War: Chronicles so far. We'll be sure to update this guide as new units come out. In the meantime, check out our complete Pokédex or My Singing Monsters breeding guide for a different kind of monster summoning.