Listen up, attorneys. A momentous occasion is about to occur, as the Tears of Themis Mysteries of the Lost Gold event becomes a permanent piece of DLC for the romance detective game, which makes it the first piece of content to feature in the game as an optional expansion that you can install and delete as you please.
You likely know what the Tears of Themis Mysteries of the Lost Gold DLC entails if you took part in the original version of the Tears of Themis event back in September 2021, but in case you didn't, here's what the new expansion offers – and yes, it does involve quality time with your virtual beau, even attorneys need some time for their personal lives.
Okay, so in Mysteries of the Lost Gold, you get access to Nosta adventures, and can earn a variety of resources, some of which you can use to upgrade your base – fancy, right? Don't know about you, but this makes us feel more like a spy than a court official.
Furthermore, you can tackle the main story and exploration levels, which rewards you with astral memory, as well as special memories with your love interest. You can use any astral memory that you receive in the astral memory exchange shop, and it's full of useful goodies.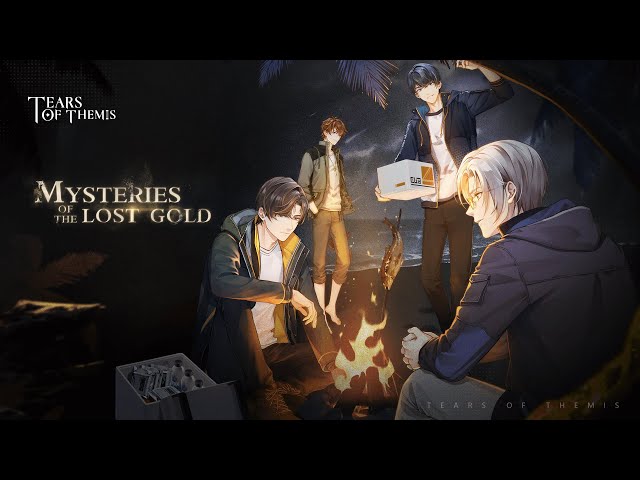 When is the Tears of Themis Mysteries of the Lost Gold DLC release date?
You can get permanent access to the DLC after the update on June 1. Other features in the additional content include investigation notes and investigation plan tasks. For even more details, make sure you visit the official announcement page.
If you're new to the romance detective game, you might want to check out our Tears of Themis cards guide to familiarise yourself with the gameplay mechanics. We also have a list of the Tears of Themis characters, so you can learn more about the eligible bachelors.
Alternatively, you could check out our picks for the best iPhone games and best Android games if you're after something new to play.