Spending time with your significant other is important. Mihoyo understands that, and that's why all attorneys are welcome to further develop their romantic bonds in Tears of Themis personal story episode three. So, grab the virtual man of your dreams, and spend some quality time together.
Details on what to expect from Tears of Themis personal story episode three are scarce, but we know it involves you and your virtual beau spending time together. Naturally, who this centres on depends on which character you're in a relationship with – Artem, Luke, Marius, or Vyn.
Most of the time, in this romance detective game, you mix business with pleasure. As an attorney, you're never really off the clock, especially since the world of Tears of Themis is littered with mysteries for you to solve. Fortunately, you don't have to tackle such tasks alone, thanks to the four bachelors, but that doesn't mean you don't deserve to unwind from time to time.
When is the Tears of Themis personal story episode three release date?
Tears of Themis personal story episode three releases tomorrow, May 6.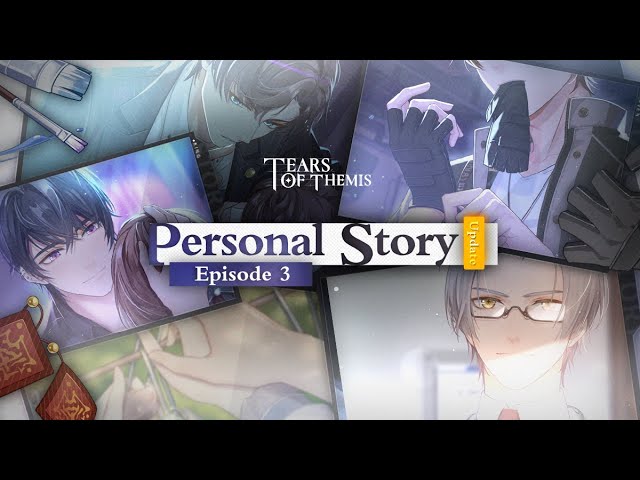 If you're new to the game, and want to know more about your potential partners, check out our Tears of Themis characters list. We also have a Tears of Themis cards guide, in which we explain the mechanics of the game.
Of course, juggling a relationship with such a high stakes career isn't for everyone, so if you want to find love out of the courtroom, our lists of the best dating games and otome games are the place to be.