Ever wonder what it'd be like to play Hitman, but from the point of view of a teenage girl who might just be a little too obsessive over her crush? Well, you might also be wondering whether you can download Yandere Simulator on mobile – so let's take a look. Just keep in mind that Yandere Sim features some very adult themes and taboo topics. Oh, and remember – the red means she loves you.
If you're looking for more titillating titles to sink your teeth into, check out our lists of the best horror games or the best anime games. Or, if you're looking for more brutal kill sequences, check out our guides to the Mortal Kombat 1 fatalities and Mortal Kombat 1 characters.
Can I download Yandere Simulator on mobile?
Currently, there's no official way to download Yandere Simulator on mobile devices. On the official Yandere Simulator website's download page, it states 'as of now, Yandere Simulator is a PC-only game', and that the dev 'can't provide you with a Mac, Linux, or Android build of the game right now'. However, if an official way to download Yandere Simulator on Android or iOS ever becomes available, we'll be sure to update this page.
Of course, if you hunt around on Google you may find some sites offering APKs of previous demo builds. However, we advise against downloading APKs from unfamiliar sites, as we've not been able to prove the integrity of the files, and we can't guarantee that they don't contain anything malicious that may pose a risk to your device or data. Plus, we highly doubt it will run well on a platform it's not meant for!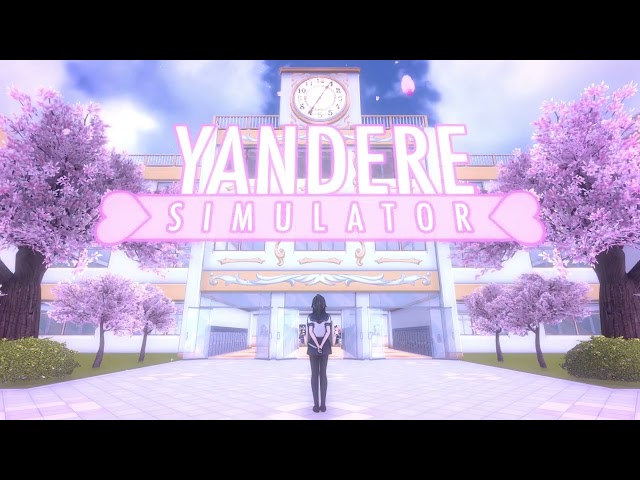 What is Yndere Simulator?
Yandere Simulator is a weird one, that's for sure. Dubbing itself a 'stealth action' game, it combines elements of life sim, action-adventure, and horror, as it places you in the shiny shoes of an obsessively lovesick school girl called Ayano Aishi, nicknamed as 'Yandere-chan', who makes it her mission to 'eliminate' anyone who gets too close to her senpai.
What follows is an intriguing blend of high school life sim with gruesome, Hitman-esque sequences that sees you disposing of anyone who competes for your senpai's attention through a variety of grizzly acts, from manipulation to murder.
Yandere Simulator rose to fame in the early 2010s, due in no small part to many popular content creators such as Markiplier covering it on YouTube. Unfortunately, the game has been in development for many years and is yet to set its sights on a solid release date.
There's also the situation with the solo developer YandereDev, who has seen much controversy on the internet over the past few years, souring many peoples' views on both him and the Yandere Simulator game as a whole. There are plenty of video essays on YouTube diving into his history and controversies if you'd like to find out for yourself.
Regardless, it seems as though Yandere Simulator's development still trundles on, with semi-frequent updates and new demos of beta builds showing up on the website and YouTube from time to time – and it's certainly seen some big changes since I first saw it nearly a decade ago. Maybe one day we'll get that full yandere experience that intrigued so many of us all that time ago, but I guess we'll just have to wait and see.
That's all we've got on whether you can download Yandere Simulator on mobile. For more horror action, check out our list of the best Resident Evil games on Switch, Resident Evil characters, and the Resident Evil virus.