Age of Empires is a classic strategy title, one that has been a staple of the genre for many players. But, just like countless other grand strategy games, it's pretty hard to get it on mobile. But there are some Age of Empires mobile options, even if they're all a bit difficult to get hold of. So, in this guide, we outline the different ways you can play it on the go, even if none of them are perfect at the moment, sadly.
Do keep your eyes peeled, though, as, since the release of Age of Empires IV, Microsoft has probably enlivened a new group of fans, and maybe stronger interest could push it to put the game on more platforms. For more strategy fun, check out our guide to the best games like Age of Empires (some are on mobile!), or we've got the best Tetris games, flying games, or monster games if you're after something different.
Let's explore our Age of Empires mobile guide.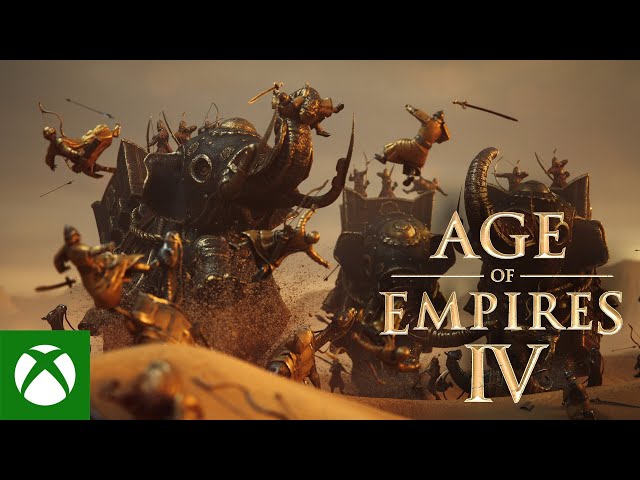 Is Age of Empires on mobile?
The short answer is: yes, Age of Empires is on mobile, but it's not very easy to come by. Tencent's TiMi Studio Group in partnership with Xbox Game Studios developed Age of Empires Mobile: Return to Empire, but it's only available in China at the moment.
Sadly, there has been no news from anyone involved as to a global Age of Empires mobile release. So, while it's available on your phone in certain regions, you're going to have to find some workarounds to get it on there and probably also read all the tutorials in Chinese.
Is Age of Empires II: Definite Edition on mobile?
Yes, Age of Empires II: Definitive Edition is playable on mobile devices, thanks to the Xbox Cloud Gaming service. Age of Empires II: Definitive Edition is currently on Xbox Game Pass, and is compatible with the mobile streaming cloud service, so you can finally get your Age of Empires fix on the go.
Is Age of Empires IV on Xbox Cloud Gaming?
Age of Empires IV, the latest mainline entry in the series, is not currently available through Xbox Cloud Gaming, but Microsoft has revealed that the title is heading to Xbox Game Pass and Xbox Cloud Gaming later in 2023. While we don't have any concrete details just yet, we at least know it's finally on the way. Check back on this guide for all the latest news as and when it is announced.
That's all the Age of Empires mobile details we've got for you. For something different, check out our Genshin Impact codes, Honkai Star Rail codes, and Honkai Impact codes to get some freebies in those games.