One of Koei Tecmo's most beloved series is coming to mobile, with an Atelier Resleriana release date set for Japan. With previous releases from the franchise taking spots on our list of the best JRPGs on Switch and the best Switch games, we're hoping this title, known officially as Atelier Resleriana: Forgotten Alchemy & the Liberator of Polar Night, gets an English-language version sooner rather than later.
For those who don't know, the Atelier series takes place in a colorful fantasy world that is obsessed with all things alchemy and magic. The popular series has seen plenty of successful releases on Nintendo Switch in the last few years, including continuations of both the Atelier Ryza and Atelier Sophie series. Now, a new dawn is coming for the series on mobile, with Atelier Online: Alchemist of Bressisle having shut its servers back in 2023.
While we've not seen all too much from Atelier Resleriana, the Japanese trailer showcases some impressive graphics for a mobile title, with the picturesque landscapes the series is known for on display throughout the gameplay footage. There also seems to be a new cast of loveable characters who take off on a quest to remind the world of the power of alchemy through the classic gameplay loop of gathering, synthesis, and combat.
When is the Atelier Resleriana release date?
The Japanese Atelier Resleriana release date for Android and iOS is set for September 23, 2023. Unfortunately, we still don't have any official word on when we can expect an English-language version, but you can expect an update to this page when we do. For now, check out the exciting trailer below.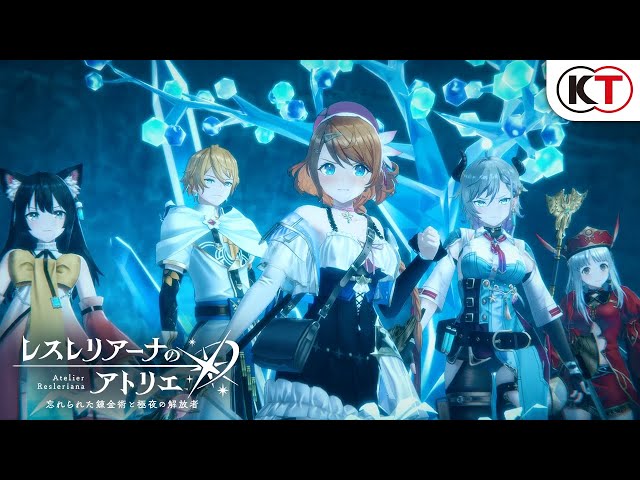 There you have it, all you need to know about the Japanese Atelier Resleriana release date. For some freebies to keep you busy while you wait, check out our Roblox game codes, including links to Blade Ball codes, Project Slayers codes, Nuke Simulator codes, and more.