November 13, 2023: We checked for new Dead by Daylight codes
Dead by Daylight is a 4v1 horror game that puts you in the shoes of a vicious killer from a familiar franchise, or one of four survivors who must fight for their life. No matter which role you take on, our Dead by Daylight codes guide can lead you to victory. here, you can get plenty of charms, bloodpoints, and who knows what else thanks to an assortment of DBD codes.
For more free stuff, we recommend you check out our Dark Nemesis codes, Anime Lost Simulator codes, Blade Ball codes, Awaken: Chaos Era codes, Fruit Warriors codes, League of Pantheons codes, State of Survival codes, Anime Adventures codes, COD Mobile codes, and Garena Free Fire codes. Or, if you're looking for something new to play, take a look at our list full of the best Switch horror games.
Dead by Daylight codes
Active Dead by Daylight codes:
DBDDAY39 – 500k bloodpoints and 500 iridescent shards
FLAGB – bisexual pride flag charm
ISFLAG – intersex pride flag charm
PANSEXUAL – pansexual pride flag charm
FLAGT – trans pride flag charm
AFLAGG – agender pride flag charm
GFLAGF – genderfluid pride flag charm
NBFLAG – nonbinary pride flag charm
GFLAGQ – genderqueer pride flag charm
AFLAGS – asexual pride flag charm
LETSROLL – Dwight charm
WARRIORPUPPERS – warrior puppers charm
CAWCAW – feathers of pride charm
PRIDE2022 – progress pride flag charm
PRIDE – a rainbow flag charm
NICE – 69 bloodpoints
Expired Dead by Daylight codes:
NOTATRAP
HONORARYCUSTODIAN
METMYMAKER
HRVFANCLUB
SHOPPINGSPREE
MASTERMAKER
LUCKYMONEY
HELLOTHERE
DBDTHEBOARDGAME
CAISHEN
LANTERNFESTIVAL
VK130UP
LIGHTSCAMERABP
INSERTCOIN
NICE
HOLIDAYSPECIAL
HOHOHO
SEASONSBLEEDINGS
DECIPHERSTRIKE
CIPHERSALAD
EASYASABC
FORHONOR
LIVEORDIE
NOTATRICK
RSELF
SCARYGOOD
DWIGHTCROW
WITCHPLEASE
HALLOWHOOPS
SCREAMSTREAM
GOLDENBROS
DBDDAYJP2021
BOOP
HISSANDHERS
AUSOME
BETTERTHANONE
Pieceofcake
RANKROULETTE
ANNIVERSARYFRAGMENTS
KenpouKinenBi2021
Happygoldenweek2021
KodomonoHi2021
midorinohi2021
TWITTERSMOL
TWITTERLORGE
BILIBILI200K
LUCKYCHARM
LUNARNEWGEAR
BULLSHIRT
ZARINOX
DJC2021
FUKUHAUCHI
DISCORD200K
EntitysLittleHelper
MNOGO
byebye2020
NewYearNewEntity
FrostyBlight
METATRON
FROSTYTWINS
GIFTTHERIFT
HOLIDAYFORMAL
SOITCHY
NICESTOCKING
HENYANG
SNAPSNAP
pathfinder
frostydeath
NAUGHTYSTOCKING
OVER5000
ONLY5000
TWITCHORTREAT
ETERNALBLIGHT
SWEETDREAMS
DbDDayJP2020
Happy1001
ENTITYPLEASED
ENTITYDISPLEASED
VK100K
DISCORD150K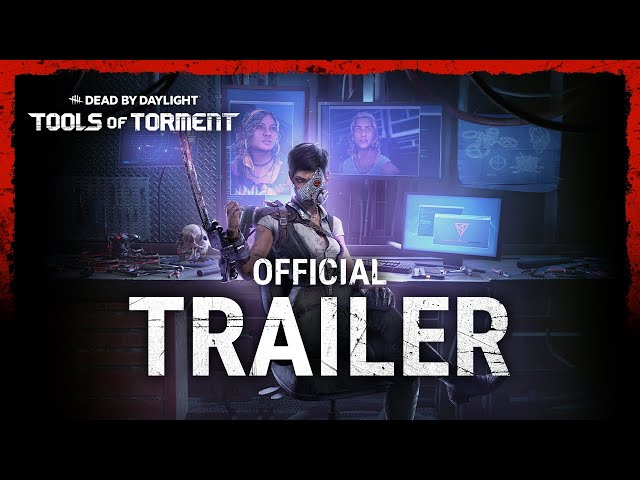 What are Dead by Daylight codes?
Dead by Daylight codes give you free charms, bloodpoints, and much more. The game's developer, Behaviour Interactive, releases the codes, so we don't have an exact release schedule. However, you can normally expect them to drop around holidays.
How do I redeem Dead by Daylight codes?
Here's everything you need to know about redeeming a Dead by Daylight code.
Open Dead by Daylight
Head on over to the in-game store
Press redeem code
Input any of the active codes above
Hit redeem!
And that's it for our list of Dead by Daylight codes. If you're after more Dead by Daylight goodness, we have Dead by Daylight wallpapers, Dead by Daylight killers, Dead by Daylight movie, and Dead by Daylight characters guides for you to check out. Or, Take a look at our Dead by Daylight Mobile review if you need a little more convincing to try this game out.
If you're after more spooky offerings, our lists of the best Resident Evil games and horror games on Switch are full of great survival horror titles. Or, if it's toys that piques your interes, give our Poppy Playtime characters (featuring Poppy Playtime's PJ Pug-a-Pillar) and FNAF characters guides a read. Maybe even check out Mortal Kombat's Mileena, she looks like she'd do The Entity proud.