If you want to get ahead of the cult in Crunchyroll's anime tie-in game, you're going to need some Eminence in Shadow codes. You can use these special codes to gain access to in-game freebies you usually would have to either earn or pay for with your own hard-earned money, making it that bit easier to master the dark arts in this mysterious title.
For more guides that can get you a bunch of in-game freebies, check out our Genshin Impact codes, Tower of Fantasy codes, AFK Arena codes, and Nikke codes. Or, if you're looking for some killer tunes while you learn some dark magic, check out our Youtube Music download and Spotify download guides.
Here are the latest Eminence in Shadow codes
Active codes:
We're currently waiting on the first batch of Eminence in Shadow codes. Be sure to bookmark this page and check back frequently to see if there's any update.
Expired codes:
There are no expired Eminence in Shadow codes at this moment in time.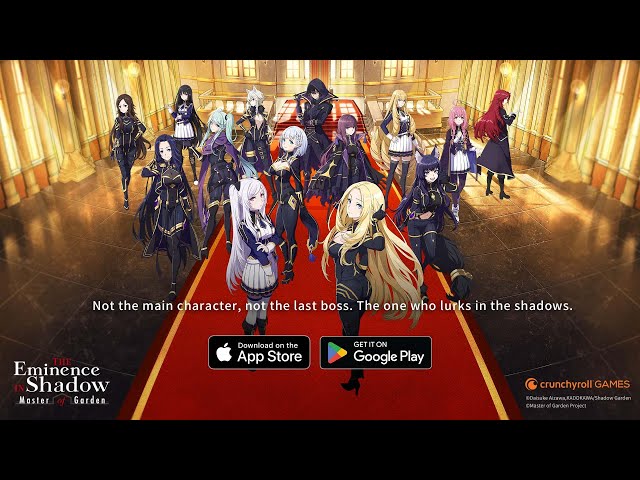 What are Eminence in Shadow codes?
As with other titles out of Crunchyroll's games department, Eminence in Shadow codes are special combinations of letters and numbers you can paste into a text box in the game to pick up some freebies. It's worth using any and all codes that become available so that you can enjoy the free-to-play experience with some perks.
How do I redeem Eminence in Shadow codes?
To redeem our Eminence in Shadow codes, simply follow these steps.
Make sure the tutorial section is complete
Go to the main menu
Select the enter serial code option
Paste in your code
Hit ok
Enjoy your freebies!
There you have it, all you need to know to claim some goodies with our Eminence in Shadow codes. For more tips on taking down the cult, check out our Eminence in Shadow tier list.