Out of all the platform's freakiest offerings, the Evade Roblox experience has to be one of the most frightening. Taking influence from the infamous Nextbot Chase from Garry's Mod, this title puts you up against a wealth of terrifying PNG enemies based on popular memes, from the Rock with his eyebrows raised to Quahog's own Family Guy Peter Griffin. Still, lots of players don't know about this free-to-play title, so we've put together this Evade Roblox guide to get you in the game.
To pick up some free Roblox goodies, check out our general Roblox codes page, as well as special lists for Ro Fruit codes, Attack on Titan Evolution codes, Sword Haven codes, Pop It Trading codes, and Blox Fruits codes. Or, if you're looking for some more spooky specials, check out our picks for the best Roblox horror games.
What is Evade?
The Evade Roblox experience is one of the many on the platform that lends its main mechanic from another game, much in the same way that Rainbow Friends is a not-too-subtle nod to FNAF. Still, the game in question here is much more obscure, with Evade taking its premise from the Nextbot Chase game mode made in Garry's Mod and combining it with classic locations like the Backrooms or the original Quake maps.
How do I play Evade in Roblox?
It's easy to get a start in the Roblox Evade experience, just hit the link and head over to the official Roblox page for the game.
Evade Roblox controls
If you're trying to play Hexagon Development Community's Nextbot tribute, you're going to need to get your head around the Evade Roblox controls. You can see a full list of commands below.
F – Equip/unequip light item

1, 2 – Use utility or usable

Ctrl/C – Crouch/Slide/Bash door

R – Turn back (Cannot have an item currently equipped)

G – Emote (Requires an equipped emote!)

T – Whistle

O – Change Point of View

M – Return to the menu

N – Open VIP server menu (VIP OWNER ONLY)

Tab – Open in-game leaderboard
Roblox Evade Nextbots
There's plenty of recognisable Roblox Evade Nextbots across the roster of in-game antagonists, including SpongeBob SquarePants, The Rock, Peter Griffin, and Master Chief but to name a few. We're not including a full list here as there's some questionable Evade Nextbots currently waiting to be removed as part of the next update, as well as some that are a bit dicey in terms of copyright, but be safe in the knowledge that there's plenty of menacing enemies in this game.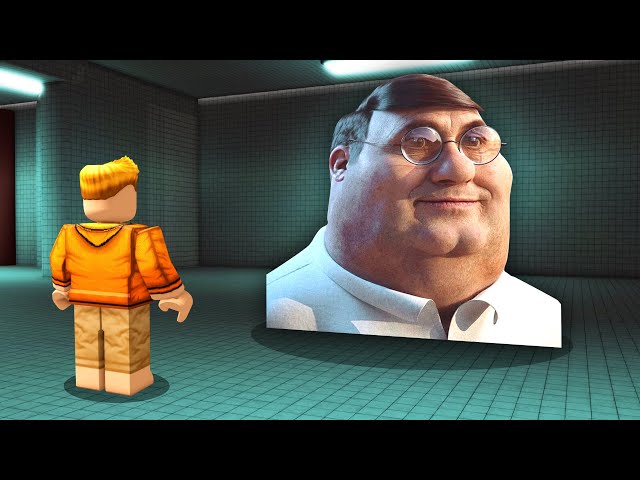 There you have all you need to know about the Roblox Evade experience, so you can go up against the Nextbots prepared. To line up your friends for a few rounds online, go social with our Instagram download, WhatsApp download, and Zoom download guides.