Great news fellow travellers, the Genshin Impact 2.3 update is just a couple of weeks away, and it's bringing some exciting content along with it. With the addition of two new playable characters, in-game events, as well as encouraging you to explore high up in the mountains, it truly is an exciting time to be in Teyvet.
As part of the Genshin Impact 2.3 update, you can finally play as Genshin Impact's Itto and Genshin Impact's Gorou, both of which use the geo element. When it comes to weapon preferences, Arataki Itto slices up his opponents with claymores, while Gorou prefers to strike from afar with his bow. Oh, and it might please you to know that Albedo's and Eula's wish events will be making a comeback in the latest update.
Moreover, a new seasonal event is taking place, dubbed Shadows Amidst Snowstorms, which offers various challenges in a mountainous area known as Dragonspine – sounds lovely for this time of year. You can participate in agility, tracking, and combat training trials that offer rewards such as a new four-star sword. If that's not enough for you, another event called Bantan Sango Case Files draws you to Inazuma to investigate the mysterious disappearances of small animals.
If you're feeling particularly brave, you can also head to Tsurumi Island to face the Golden Wolflord, a new boss that is terrorising the land. Be Careful though, it takes no prisoners and has plenty of subordinates – Rifthounds and Rifthound Whelps – to unleash upon you.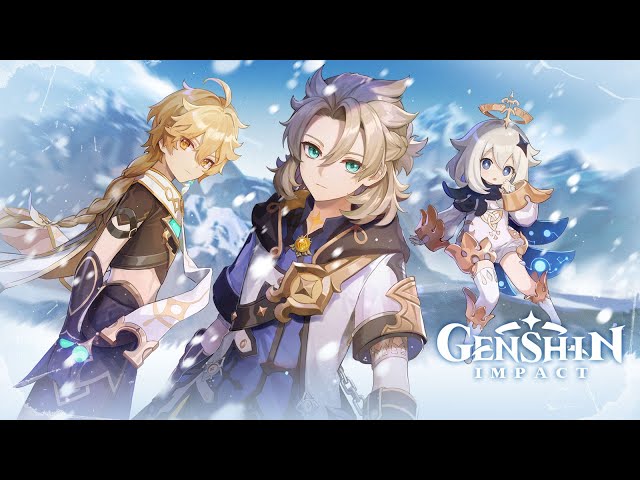 When is the Genshin Impact 2.3 release date?
The update goes live on November 24. Make sure you bookmark our Genshin Impact update guide to be in the know on everything the 2.3 update has to offer.
Make sure you check out our Genshin Impact codes list to grab some freebies in preparation for your next adventure. Or, you could look at our picks for the best iOS games and best Android games if you fancy something different.