The Honkai Star Rail 1.4 codes are finally here to fill your inventory with space-faring goodies. Continue down the page to pick up some stellar jade, credits, traveler's guides, and more across three unique codes – and learn how to redeem them, too. The HSR 1.4 livestream codes are only available for a limited time, so redeem them while you can.
We've also got a list of all the working Honkai Star Rail codes, including those outside the livestream. If you want to work out who to spend your stellar jade on, head over to our Honkai Star Rail tier list and Honkai Star Rail banner guide, then introduce yourself to the new playable characters, Honkai Star Rail's Fu Xuan and Honkai Star Rail's Imbibitor Lunae.
Honkai Star Rail 1.4 codes
Here are the new Honkai Star Rail 1.4 livestream codes:
TAP8H27JBRGP – 100 stellar jade and 50k credits (new!)
JSPRZ272S9JB – 100 stellar jade and five traveler's guides (new!)
MT79YKNKARJX – 100 stellar jade and five refined aether (new!)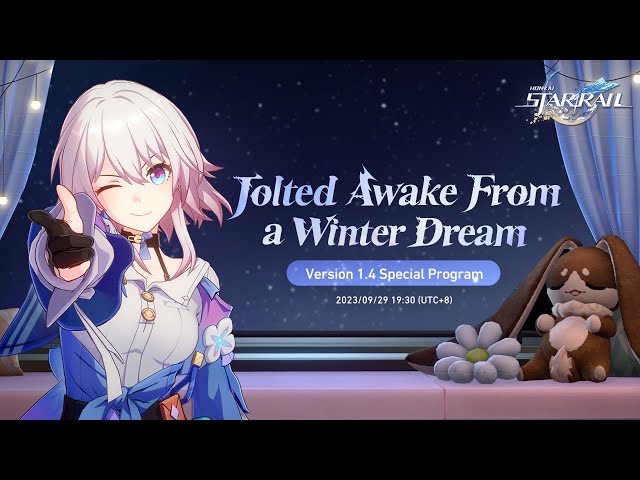 How do I redeem my Honkai Star Rail 1.4 codes?
Now that you have some Honkai Star Rail codes, here's how you redeem them.
Head to the Honkai Star Rail redeem page
Log into your Hoyoverse account
Select your server
Type or paste your code into the box
Hit redeem
Rock on over to your in-game mailbox and pick up your rewards!
You can also redeem Honkai Star Rail codes in-game on your Android devices and PC (sorry, iOS users…) by following these steps:
Launch Honkai Star Rail
Press the phone icon in the top-left corner of the screen
Tap the '…' icon next to your namecard
Select the redemption code option
Paste or type your code in the text box
Hit confirm. Yay, free stuff!
Look at all the stellar jade and other goodies you got for simply coming to Pocket Tactics! For more Hoyo, you should definitely head over to our Genshin Impact codes, Genshin Impact tier list, and Genshin Impact banner guides.