What a time to be a Kingdom Hearts fan, as not only did Square Enix confirm Kingdom Hearts 4 is on the way as part of the KH 20th anniversary celebration, but that a mobile title is too, and we can't wait for the Kingdom Hearts Missing-Link release date. The fact a new KH game is coming to the small screen is enough to have us grab our keyblades and dive back into previous games to fight the Heartless.
If, like us, you love Square Enix's franchise, you likely want to know what the KH Missing-Link release date is, and luckily for you, we've taken it upon ourselves to compile all of the handy information about the game that you need to know, including its launch, trailer, and story. We also have a Kingdom Hearts keyblade guide, so you know which weapon to invest in – we're going to give a shout out to the Happy Gear.
Here's everything you need to know about the Kingdom Hearts Missing-Link.
Kingdom Hearts Missing-Link release date window
Square Enix has revealed the Kingdom Hearts Missing-Link release date will fall in 2024 worldwide. However, we don't know too much outside of that. The official Twitter account has recently posted a brand new image of a castle with a KHML hashtag front and center, changed its display picture to the symbol of Scala, and updated the banner image. There's also a lovely new teaser trailer you can see below.
If we hear any rumors, you can be sure that we'll update this guide as soon as more details come to light.
Is there a Kingdom Hearts Missing-Link trailer?
Of course there is, and not only do you get to watch the Kingdom Hearts Missing-Link trailer in the anniversary announcement video below, but the official trailer for Kingdom Hearts 4 as well.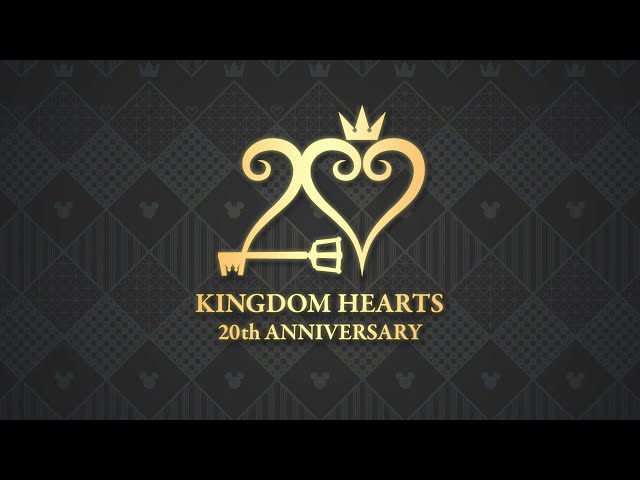 You can also check out the brand-new teaser trailer that gives us a little more information on the GPS-based action RPG.
What's the Kingdom Hearts Missing-Link story?
Currently, there aren't too many details on what to expect from Kingdom Hearts Missing-Link's story. However, we do know that it allows you to travel into the real world, and you embark from Scala ad Caelum. Naturally, this original story features the Heartless as you battle them once more.
Related: Kingdom Hearts 4 release date rumors and speculation from our sister site
What are the Kingdom Hearts Missing-Link platforms?
Fortunately, it doesn't matter what mobile platform you use, as Kingdom Hearts Missing-Link is coming to both iOS and Android devices. If you need to pick up a new device to play the game, take a look at our guide to the best Samsung phones or the best Google Pixel phones.
What do we know about Kingdom Hearts Missing-Link gameplay?
Thanks to some translated tweets from the Kingdom Hearts Dark Road Japanese Twitter account, we finally have some information on Kingdom Hearts Missing-Link's gameplay.
There are two ways to control your player character – GPS Mode and Pad Mode. GPS Mode is very similar to Pokémon Go where your character moves as you do. You can engage in battles to earn AP, and there's a Hands-Free Mode where battles are automatic.
Pad Mode allows you to move your character using a pad on your device's screen, but this mode uses AP to engage in battles and open treasure chests.
We also know that there will be Area Quests and Area Bosses to encounter on the map.
When is the Kingdom Hearts Missing-Link closed beta?
A Kingdom Hearts Missing-Link closed beta happened in Japan for iPhone users and ended on January 18, 2023. The next closed beta is for users in the United Kingdom and Australia. You can apply right here until November 19.
There you have it, everything we know about the Kingdom Hearts Missing-Link release date. While you wait for it, you might want to play something with a similar feel. In which case, you should head to our lists of the best Final Fantasy games and Disney games – Kingdom Hearts is essentially a combination of the two, after all.
We also have a Kingdom Hearts Switch review, in case you want to hear about how amazing the series is, and why you shouldn't play it on Switch.