League of Legends: Wild Rift's second Wild Pass is here, bringing some free, and premium, goodies with it. That's right, everyone can grab some of these rewards, and if you decide to buy the pass down the line, you get all of the premium prizes you've already unlocked. Overall, there's 50 Wild Pass season two levels, each offering a different in-game goodie.
Such prizes include in-game currency – blue motes, poro coins, and wild cores. The former is the equivalent of blue essence and shards in League of Legends, and Legends of Runeterra, with you using blue motes to purchase new champions. Poro coins, meanwhile, allow you to buy skins, banners, and emotes. Lastly, wild cores go towards all manner of things, including characters and outfits.
Of course, the best prize unlocks at level 50, and in this case, it's a hexplorer skin for Teemo – a new look for the champion to battle in. If you're new to League of Legends and Wild Rift, you may not be familiar with Teemo. He's a yordie – a small but mighty species – and is a marksman on the battlefield. As such, he suits anybody that likes to strike from a distance, and is often found in the solo lane.
Check out the trailer below to see what's on offer in Wild Rift's second Wild Pass.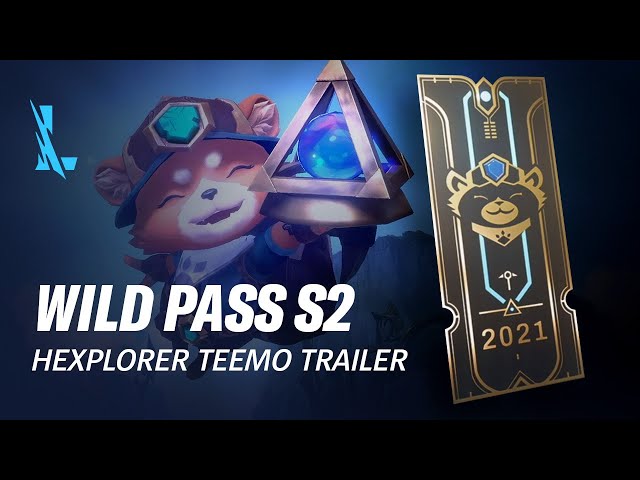 Since you're here, we're assuming you're a fan of Wild Rift. So, why not check out our League of Legends: Wild Rift tier list to see where your favourite champion ranks. Or, if you're looking to try out a new character, we offer Wild Rift Irelia, Wild Rift Senna, and Wild Rift Lucian build guides.
Alternatively, if you're after something different, check out our picks for the best Android games, and the best iOS games, for a wide variety of titles.