Our Peroxide Shikai guide is here to help you claim the status of Shikai in this exciting Roblox game, without having to aimlessly wander around looking for souls to reap. You can only make it so far in this Bleach-inspired experience without completing this quest to take on your inner spirit, so keep on scrolling to find out how to come out on top. We've also got a Peroxide Shikai tier list, so you can evaluate which one is the best for you.
For more ninja battling and soul reaping, check out our guides to Peroxide codes and Peroxide clans to get ahead of the rest of the dojo. We've got plenty more Roblox game codes, too, including Nuke Simulator codes, Project Slayers codes, Untitled Boxing Game codes, Titan Simulator X codes, and Underworld Realm codes.
What is a Peroxide Shikai?
A Peroxide Shikai is essentially the status above soul reaper, with more powers and battling ability. However, unlike other boons in games like Blox Fruits or Anime Fighters, you need to take on your Shikai, or inner spirit, before utilizing the status against enemies. Below, we've got a full guide on how to unlock your Peroxide Shikai form.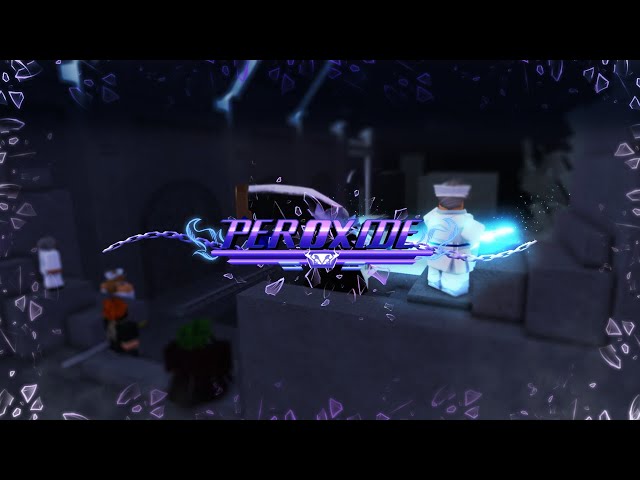 How do I get my Peroxide Shikai?
To get your Peroxide Shikai, you first need to make sure you have a few things in place. For a start, you can only take on your inner spirit if you're at least a level 15 soul reaper, which might require a bit of training. We recommend hitting the dojo if you need to train before taking on the next step.
Once you're at level 15, you need to press the 'N' key to begin meditating. Once you begin meditating, the game tasks you with a quest to collect 160 orbs. Grab all the orbs, then you take on another small quest – which more often than not requires battling a few characters or a single more challenging opponent. With this out of the way, it's finally time to take on your Peroxide Shikai.
The battle against your inner spirit is a difficult one, but thanks to leveling up to at least level 15, you should be well prepared to take on this task. Our advice here is to keep moving, dodge as often as you can, and watch out for special attacks that do more damage.
How do I use my Peroxide Shikai?
Once you deal with your inner spirit, you can enable your Peroxide Shikai by simply clicking the 'G' key once the meter on the right side of the screen is above 20%. The meter powers up through battling opponents, so just keep on reaping souls to make sure you can engage your Shikai powers whenever the situation calls for it.
Peroxide Shikai tier list
With six different types of Peroxide Shikai currently available in-game, we've put together a little tier list detailing where we think each possible inner spirit falls. Check that out below, and bookmark this page to see where any future Shikais land on our list.
| | |
| --- | --- |
| Tier | Peroxide Shikai |
| S | Lightning, Glacier |
| A | Gravity, Fire |
| B | Clone, Explosion |
| C | Wind |
There you have it, our Peroxide Shikai guide and tier list. For more games influenced by the pages of Japanese manga, check out our picks for the best anime games.