The good news keeps on coming for Pokémon Go players, as Niantic has detailed more January events in a recent blog post. So, not only do you get to experience The Spheal Deal in the Pokémon Go January Community Day, but you also get to ring in the New Year in style, have an electrifying time in an electric and steel-themed event, and explore the Mountains of Power.
The first of these upcoming occasions is the Pokémon Go New Year's Event. It promises to bring you some avatar items and Pokémon in new costumes – because everyone deserves to look the part. How else are you going to get that New Year's kiss? More details on what to expect from this event are coming soon.
Up next is the Pokémon Go Mountains of Power event, this tasks you with helping Spark activate the second part of the mysterious door. Of course, it's not as simple as walking down the street to give it a knock. Instead, you must journey through mountain-like terrain, akin to those found in Johto and Sinnoh.
Finally, the Kanto Power Plant inspires the third of these upcoming events. An area we all know too well from throwing more balls than we can count at Zapdos. This event allows you to open the final part of the mysterious door with Spark. There are plenty of electrifying Pokémon to encounter too. You can jump in between January 19 and February 1.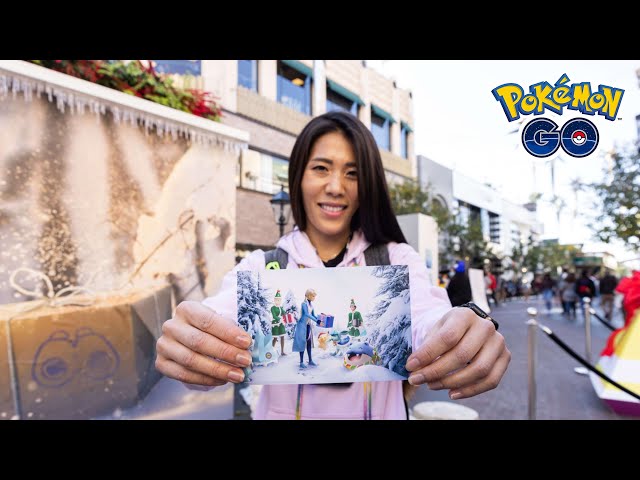 When is the Pokémon Go New Year's Event?
Unsurprisingly, the Pokémon Go New Year's Event begins on December 31, and runs until January 4.
When is the Pokémon Go Mountains of Power event?
You can dive into this event from January 7 until January 13. This gives you plenty of time to complete the second part of the mystery door.
To stay up to date with all upcoming Pokémon Go events, make sure you bookmark our guide. We also have a list of Pokémon Go codes for those that enjoy a freebie.
If you're after something similar to play, you can check out our picks for the best games like Pokémon Go. Or, if you'd prefer to stay home this holiday season, we have a list of the best mobile puzzle games here.