Roblox hacks are a scary thing. After all, no one wants to lose all of their stuff, especially when Roblox has a real in-game economy. But the reason many players turn to hacks is that they want to gain an advantage over the system and other players. While that is completely unfair, it is an understandable desire, so that's why we've decided to create a list of legal Roblox hacks, offering some tips on how to get Robux, free cosmetics, and which games to play for free.
We also have some advice for avoiding Roblox hacks and keeping hold of your stuff, because there's nothing more annoying than getting fleeced of your hard-earned Robux or real-life money, especially when scammers and sites selling illegal Robux are pretty prevalent. If you find this article helpful, we've got plenty more Roblox content, including a collection of great Roblox memes, a brief history of the Roblox noob, and even a list of great Roblox toys. What more could you ask for?
Roblox hacks: save your Robux
One of the most important hacks we can teach you is to save money where you can. Robux are by far the most important currency in Roblox, so here's how to save some:
Free Roblox games to play
You don't always have to pay to play, and there are plenty of fun and free Roblox games that you can participate in. Our list of the best Roblox games has plenty, but here are a few of our favourites:
Piggy: who doesn't want to be chased around by a Peppa Pig-inspired murderer?
Tower of Hell: you could definitely make a comparison between Fall Guys and Tower of Hell, as you race and climb your way up it
Arsenal: want to get all shooty with Roblox? Then Arsenal is a decent choice
Free Roblox money
There are few sure-fire ways to get Robux without paying, but our Roblox free Robux guide lists the best ways to earn the in-game currency for free. But generally, these are the main ways:
Selling cosmetics: if you design an especially good cosmetic you can sell it on the Roblox marketplace for Robux
Make a game: all Roblox games are made by people who play the game, and so you can too if you want. If your game is popular enough, you can start monetising it with Robux. Before you make your game, it's definitely worth having a look around to see what's already popular, though
Selling access: one of the ways you can monetise your game is by selling access, but you might consider taking a leaf out of the free-to-play book and adding some in-game optional purchases, which is what most of the big games opt for
Become a developer: if you don't want to make a game, you can always work to become skilled in a certain aspect of Roblox game making, and then offer your services to another bigger game's development team, though of course, be careful who you choose to work with
There are also plenty of YouTube tutorials online showing how to make Roblox games: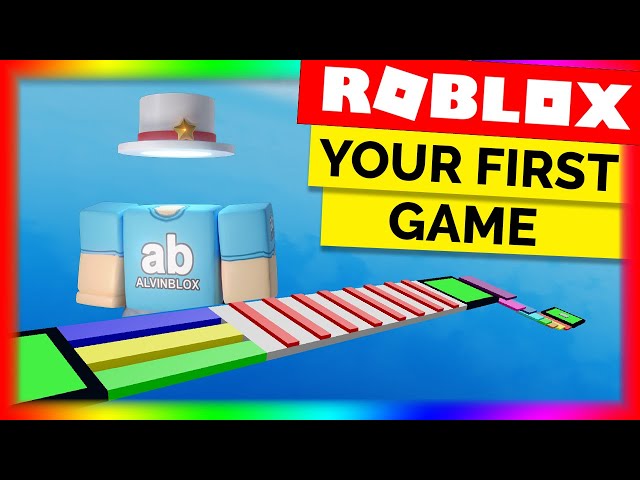 Free Roblox skins
There are tonnes of ways to get free Roblox cosmetics to save you spending money on them. One of the best ways is through free codes, and both our Roblox promo codes guide and our Prime Gaming loot guide have freebies listed. You can also find free cosmetics on the store:
Open the Roblox Avatar Shop in your web browser
Click a category on the left side of the page depending on what cosmetic you want
Change the box that says 'relevance' on the right side to Price (low to high)
This makes all the free items in that cosmetic category appear
Roblox hacks 2022: how to stay safe in-game
Hacking is a scary thing, especially in a game like Roblox, which has a real economy. For many game and cosmetic creators, losing their stuff is tantamount to losing a part of their livelihood. So how do you avoid Roblox hacks? Here are some tips:
Don't share passwords: passwords are your first line of security, so never share them around, and be sure to make them unique. Also know that a Roblox employee never asks for your password
Get two step verification: if you're really worried, enable two step verification, so you get a code sent to your link email or phone every time you login to help you stay aware of any Roblox hacks
Never add someone else's email: don't ever use someone else's email address to create an account. Make sure you always have access to the email you use. Also be sure to logout when you're done playing
You can find more tips about avoiding Roblox hacks on the official website. If you want to play Roblox for yourself, you can download it on Google Play and the App Store.