It turns out that Roblox games aren't just the bane of parents' lives – they can be fun for everyone. In our chat with Won-Joon Choi, EVP, Head of Mobile R&D at Samsung, we learned that Roblox is his favourite game because he can play it with his daughter, citing the safety features of the platform and a wide array of games as other positives.
Of course, there was a more corporate answer to the question too, with Choi stating that "our team has an extensive list of games that we manage through a partnership, but also internally we evaluate our phone scheme performance. So we have a very long list of the games that we evaluate and compare with the previous generation." Of course, Roblox is bound to be one of the test subjects, with millions worldwide using their Samsung devices to play games like Blox Fruits and Brookhaven.
It makes sense why Choi would answer Roblox, with Samsung increasingly looking to take a piece of the gen-z pie from iPhone. Just last week, the Financial Times reported on the difference in attitudes towards mobile brands from younger audiences, with Samsung lingering behind Apple. We'll have more on that in our full upcoming interview with the Samsung EVP, Head of Mobile R&D.
We'll be sure to bring you more exclusives from MWC 2023 in Barcelona as we peruse all the latest tech goodies and catch up with figures from the industry. That includes coverage of all the big reveals, including our write-up on the Xiaomi 13-pro, an upcoming device from the Chinese mobile developer.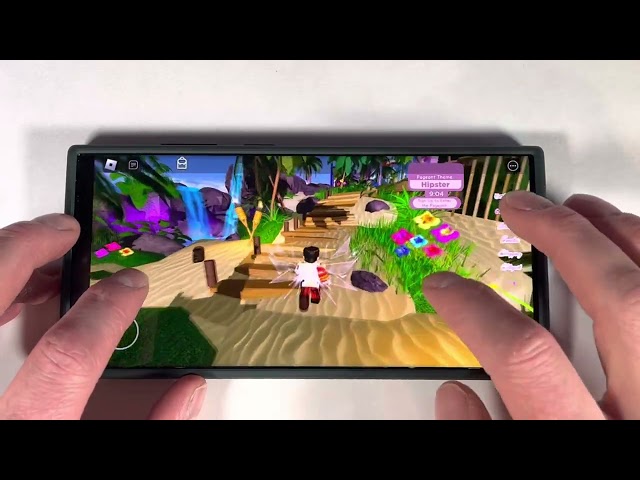 There you have it, the news that Samsung EVP, Head of Mobile R&D Won-Joon Choi tests his devices with Roblox games. If you're a fan of the blocky platform too, be sure to check out our picks for the best Roblox games, as well as our Roblox promo codes and Roblox game codes. The latter includes links to Nuke Simulator codes, Blox Fruits codes, and Pop It Trading codes.