Grab your gems and summon tickets, it's time for us to dive into our Seven Knights Idle Adventure tier list, in which we rank all the heroes from the best to the worst. After all, the game may have 'idle' in the name, but you've still gotta build up the strongest team you can if you want to mow down those fearsome foes and reap the rewards. And, in case you don't get the heroes you want, we also dive into whether performing a Seven Knights Idle Adventure reroll is worth your time.
If you fancy some freebies in this idle mobile RPG, check out our Seven Knights Idle Adventure codes. And if that gets you in the mood for even more goodies, check out our Coin Master free spins, Honkai Star Rail codes, and Genshin Impact codes.
Seven Knights Idle Adventure tier list
Below, you can find rankings for all the Seven Knights Idle Adventure characters we've come across so far. Keep in mind that tier lists are subjective, and meant as a guideline only – they're also likely to change in the future as new updates, characters, and content comes out.
| | |
| --- | --- |
| Tier | Seven Knights Idle Adventure character |
| SS | Rudy, Weiser, Seaton, Aris, Sizar, Ballista, Bane, Bathory, Kyrielle, Mirage, Ryan, Orly, Karl Heron, Roro |
| S | Rachel, Snolled, Harmal, Lucrezia, Lania, Clemyth, Orkah, Misha, Isabella, Karin, Elke, Chancellor, Noho, Knox, Hayoung |
| A | Spike, Kris, Dellons, Eileene, Java, Meg, Sylvia, Velika, Sebastian, Black Rose, Aleem, Yuri, Evan, Hellenia, Jupy, Yui, Karon, Alice, Chloe, Ming Ming, Howl |
| B | Jane, Ellen, Nia, Shane, May, Heavenia, Ariel, Snipper, Atalanta, Ponpo, Aragon, Rook, Victoria, Lucy, Joker, Popo, Ahri, Nami, Cleo, Jak, Wendy, Archon, Guppy, Alli, Baron, Happy, Spina |
| C | Sara, Ellin, Ruri, Espada, Sieg, Li, Halo, Hokin, Pepe, Beskin, Pon, Pooki, Raccoon, Smoky, Cocoon, Leo, Rowl, Raul, Cooper, Derik, Charles, Skud, Skull, Bella, Jas, Loto, Toto, Kai, Frose, Fruna, Sarah, Clops, Aaron, Rei, Ingrid |
Tara and Ace are not yet ranked. We'll add them in as soon as we've had the chance to test them out more thoroughly.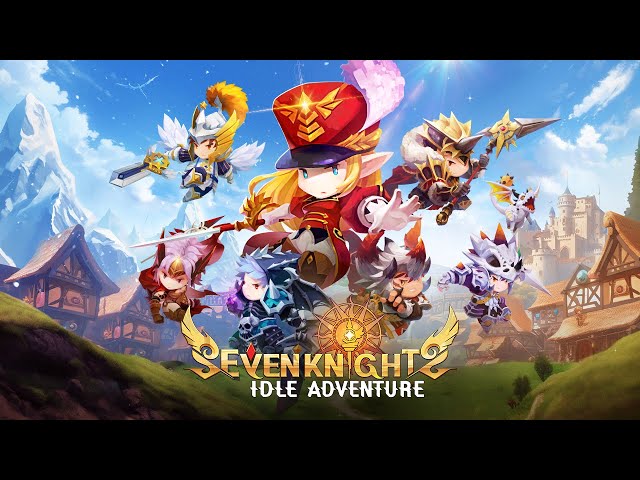 Can I perform a Seven Knights Idle Adventure reroll?
Performing a reroll in Seven Knights Idle Adventure is a bit of a pain in the butt, if we're honest. This is primarily because the game makes you sign in before you can play, meaning that all of your progress is linked to the email you logged in with. Therefore, you can't do the usual wipe data or uninstall trick before linking your account, which is how rerolling usually works in other games.
Essentially, the only way to 'reroll' in this game is to log out completely, then start a new game with a fresh email, Google, or Facebook account. And, considering how many gems and pulls you get from progressing in the game, and the fact that you need to do a lot of pulls before you can even access the limited banners, we don't think this is really worth the effort.
And that's everything in our Seven Knights Idle Adventure tier list. If you want more adventures to embark on, check out our lists of the best gacha games, the best mobile RPGs, or the best mobile games overall.