September 22, 2023: We added new Striker Odyssey codes!
If you're a fan of anime, soccer (or football), and Roblox, then grab these Striker Odyssey codes to perform almost endless rerolls of your character as you send shot after shot at an unwitting goalie. Striker Odyssey isn't just a ball-kicking simulator, though, it's set in the world of Blue Lock, the hit anime series.
Not quite satiated with these codes alone? Check out our Rage of Demon King tier list and Rage of Demon King codes to go with it, these Slayers Unleashed codes, or delve into our list of the best mobile games right now.
New Striker Odyssey codes
Here are all the active Striker Odyssey codes:
Note: You need to be level 10 or more to redeem codes.
GOJONOO – free spins (new!)
20MVisits – free spins
45KFavorites- free spins
20MVisitsSP – SP reset
45KFavoritesSP – SP reset
35KLikes – spins
SPReset1- SP reset
SPReset2- SP reset
SPINSCode – spins
LUFFY5GEAR – spins
NewSPResetCodeWow – SP reset
NewCodeWow – free rewards
32KLikesSPReset – SP reset
KAISERSPReset – SP reset
KAISER – spins
30KLikes – spins
AIKU – spins
27KLikesSPReset – SP reset
25KLikes – spins
10MVisits2 – spins
LOKI – spins
22KLikesSPReset – SP reset
20KLikes – three prodigy spins and 35 spins
Expired codes:
17KLikesSPReset
Shidou
NewCode
15KLikes
12KLikesSPReset
10KLikes
BarouUpd
1MVisits
7KLikes
3KLikes
2kLikes
NewCode
HappySPReset
YenAndProdigy
ShutdownSPReset
LastShutdownReal
RELEASE
LikesCode
LikesCode2
Shutdown
AnotherShutdown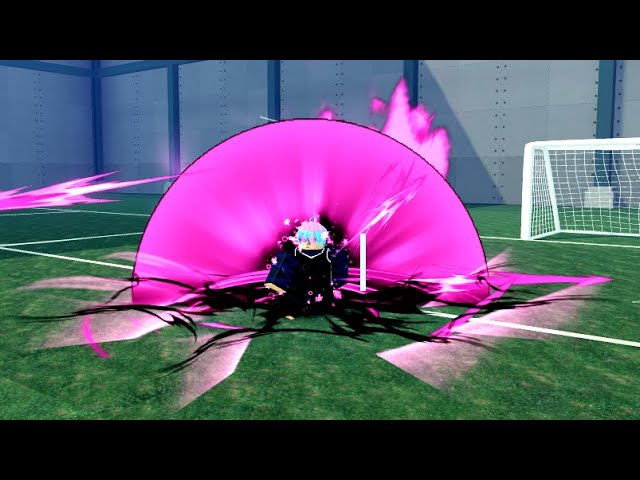 How do I redeem Striker Odyssey codes?
Here's how to use these free Striker Odyssey codes.
Open up Striker Odyssey in Roblox
Click the 'Customize' option
In the very bottom left, there is a code box with a YouTube symbol above it
Paste or type in each code one at a time and hit enter
There you go – plenty of free spins!
What are Striker Odyssey codes?
Unlike other Roblox developers, the creator of Striker Odyssey doesn't use a Twitter account to release codes – that's why we've got them all written right here. The codes give free boosts for players in the game. For now, these Striker Odyssey codes provide a ton of free spins – and prodigy spins – to reroll stats in the game. In the future, we may get codes that provide cosmetics, outfits, or any currency heading to the game.
We at Pocket Tactics have a ton of code page recommendations. Here are the latest Project Slayers codes, Blox Fruits codes, and Yeet a Friend codes. If you want some triple-A action then why not check out our list of all the Mortal Kombat 1 characters, right here?