February 03, 2023: We updated this guide after checking for the latest Venture Tales codes
Roblox is a wondrous place. It allows you to be anything you want or do and experience pretty much anything you like, thanks to games such as Venture Tale, a title in which you get to travel around a variety of dungeons. Naturally, they're full of enemies for you to defeat, as well as untold treasures to find.
If you want to be successful, you need to be in some serious effort to upgrade your gear – this is a serious commitment. Or, you could just take a few shortcuts with our Venture Tale codes list, which is full of handy in-game items to not only help you survive the dungeons but thrive in them too.
Should you be after even more freebies, you can check out our Anime Artifacts Simulator 2 codes, Anime Evolution Simulator codes, Anime Adventures codes, Project Slayers codes, Anime Story codes, A One Piece Game codes, Anime Race Clicker codes, and Anime World Tower Defense codes lists. We also have a guide to the best Roblox games if you want to see what else the platform has to offer.
Venture Tale codes
Active codes:
hydrasaredangerous – 100 ayagems and ten eterna chunks
mrsclawshasagiftforyou – 100 ayagems, ten eterna fragments, and five scroll of the student
miningcatgirl – ten eterna chunks, 150 ayagems, and five scroll of the scholar
railgunner – eterna shards, EXP scrolls, and ayagems
feastonpumpkins – eterna shards, EXP scrolls, and ayagems
guildgirlbestgirl – three eterna chunkc and 100 ayagems
10mvisits – scrolls and 100 ayagems
20fivethousand – scrolls and 100 ayagems
vibin2022 – rewards
9kamazing – rewards
Expired codes:
savethegoblings
katanarelease
Released
enchanted
sixthousandlikes
Gobbylord
spidermommy
4likes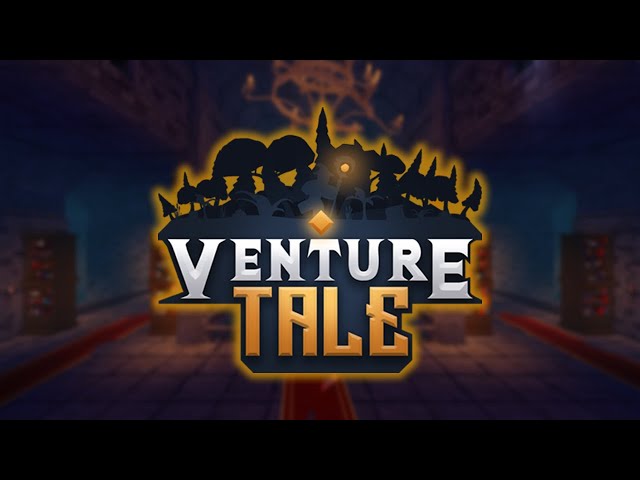 What are Venture Tale codes?
Venture Tale codes provide you with valuable in-game goodies courtesy of the developer, Venture Tale Team, who tends to add new ones for each milestone hit, so bookmark this page to stay up to date with the latest freebies.
How do I redeem Venture Tale codes?
Redeeming Venture Tale codes is easy. Just follow these steps:
Fire up Roblox
Launch Venture Tale
Enter the lobby
Go to codes and rewards
Enter your code in the box
Hit redeem
Enjoy your freebie!
There you have it, all of the current Venture Tale codes. For some less blocky fun, check out our picks for the best iPhone games and best Android games.