If you didn't know, it's been quite the year for digital card games. From the instant success of Marvel Snap, going on to pick up the mobile game of the year award at Geoff Keighley's prestigious TGAs, to Yu-Gi-Oh! releasing not one but two brand new titles, and two massive Hearthstone updates in between, it's been twelve months to remember for all of us deckbuilding duellists, with the genre more popular than ever before.
Without any doubt, Marvel Snap has to be the highlight of 2022's cavalcade of digital card game goodness, providing a brand new alternative to titles like Hearthstone with a roster of heroes that many of us know and love. The project had been a long time coming before its October release date, with former Hearthstone developer Ben Brode leading a team of merry devs to create the new studio Second Dinner as part of the process.
Our Marvel Snap review described the game as "a must-play for Marvel and CCG fans alike" and it seems that you were listening, with the title earning over two million dollars in its first week. Since then, plenty of players have flocked to the superpowered CCG, with successful seasons themed around Miles Morales' Spiderman, Black Panther, and the iconic Silver Surfer.
Still, as excited as we all were for Marvel Snap, we couldn't have been more excited than Samuel L Jackson, who accidentally broke the embargo for the Marvel Snap release date before it was due. The legendary actor played a surprise part in a cinematic Marvel Snap teaser that saw the legendary Nick Fury replaced at SHIELD by a Snap-playing teenager. We got the clip as part of a press release, and just hours before the embargo arrived, witnessed the man himself share the video on Twitter. We were glad we didn't work in PR that day.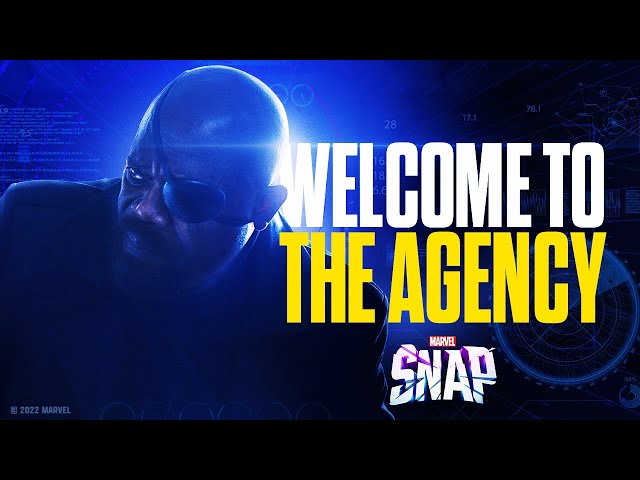 It wasn't all smooth sailing for Marvel Snap outside of what I'm calling Furygate though, with fans picking faults here and there (as they often do). The biggest disappointment so far is poor old Cyclops, never quite good enough for Jean Grey, and not nearly good enough for any of our Marvel Snap decks. You see, Cyclops is one of the few cards across the entire game with no special effect, and unlike Hulk or The Thing that can get away with relying on incredible power bulk, Cyclops' attacking prowess is average at best. Get it sorted in 2023 please, Mr Brode.
Despite a new threat and part of the team leaving to develop Marvel Snap, Hearthstone has had something of a 2022 glow up too, introducing two new classes to the game, as well as one of the most iconic characters from the World of Warcraft franchise, the Lich King. We were lucky enough to sit down with two of the developers behind the March of the Lich King update in our Hearthstone interview, picking up some fascinating insight into how a whole new set of cards is designed for a long-running title.
While it goes without saying that the arrival of the Lich King is the most monumental change to the game this year, Hearthstone's other expansion, Murder at Castle Nathria, shouldn't be forgotten. Introducing 135 new cards to the game – including Tome Tampering, which we were lucky enough to announce to the world – the murder mystery-themed set starring Murloc Holmes arrived with a new keyword and card type, the latter being locations, adding yet another twist to the meta for all those who have been playing religiously for years now.
In terms of something you might not have heard but is massively important, Hearthstone announced in November it would finally be taking visual accessibility development in-house after man-of-the-people GuideDev had to stop updating their accessibility mod due to personal commitments. Following some rightful furore from the visually disabled community, Hearthstone quickly revealed it would take the ideas from the accessibility mods in-house to offer a playable experience for as many as possible as soon as possible, with work going into the process as you read this round-up.
It's been much more of a mixed year for Yu-Gi-Oh! when compared to CCGs like Marvel Snap or Hearthstone, with its two 2022 offerings experiencing very different launches. To start with the positives, Master Duel's arrival finally offers a way to play the original game in an official online portal, following on from the continued success of Duel Links. Konami has been proactive with this release too, with plenty of tournaments and events taking place in the last twelve months, and the upcoming Master Duel challenger cup aiming to bring even more believers in the heart of the cards into the fold.
On the other hand, the arrival of Cross Duel went largely under the radar, despite its daring reimagining of the format. With four-way duels adding an extra element of strategy, our Yu-Gi-Oh! Cross Duel review described the experience as a mix of the classic card game and the sort of wacky reimaginings of the format from the early noughties in titles like Duellist of the Roses or The Falsebound Kingdom. Despite us settling on a decent 7/10, we're still waiting for the community to fully accept Cross Duel, with some currently seeing the title as the runt of the Yu-Gi-Oh! litter.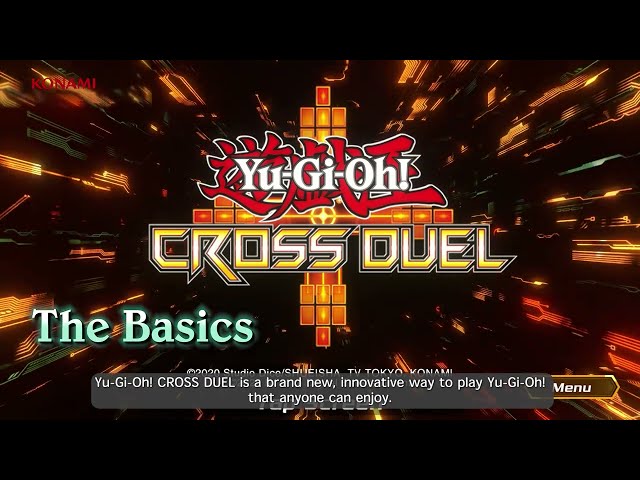 Despite much of the attention going to Master Duel and a sliver finding its way to Cross Duel, Duel Links continues to thrive after six years on the market, with new content still working its way into the slimmed-down deckbuilding title. 2022 saw the arrival of Link monsters, a fresh summoning mechanic to reinvigorate the meta, as well as characters and lore from the VRAINS series joining the rest of the anime series to dish out hours more content for those who can't get enough of the format.
One of the more underwhelming CCG titles out of 2022 has to be Pokemon Trading Card Game Live, which despite months of hype and beta testing, arrived to a tepid response from the wider Pokemon community. With issues moving data from the last Pokemon TCG portal across, some unhappy with the emphasis on microtransactions, and many commenting on how the new title doesn't feel like a leap forward for the card game, it's clear that there's a lot of work for the Pokemon Company to do going into 2023.
In terms of the oldest and one of the most beloved card games, most of the 2022 highlights for Magic: The Gathering are from the physical game, with the brand concentrating on bolstering the meta with more standard cards and continuing to crossover with other IPs thanks to the Universes Beyond line. I say the highlights are from the physical game as it was a quiet year for MTG: Arena, mainly due to Wizards' concentrating efforts on the underwhelming MTG: Spellslinger, a fresh deckbuilding title that went so far under the radar it makes Cross Duel look like Elden Ring.
The surprise digital CCG of the year is Genius Invokation, a new card game within a game from Genshin Impact. Arriving with the version 3.3 update in early December, Genius Invokation swaps out the intense action-RPG battling for good old-fashioned rectangle rumbles with all of the most popular characters recreated in card form. The title is proving popular with Pocket Tactics' little Genshin gang, as well as the wider player base, with Genuis Invokation seemingly up for the challenge of taking on Gwent as the best in-game deckbuilder.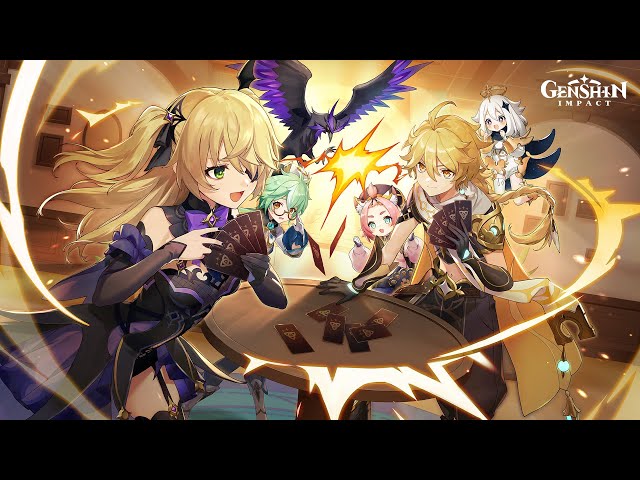 Speaking of Gwent, we now officially have a Gwent Masters champion, with Canada's Spellingbee taking home the prize in December of this year. CDProjekt Red also used Gwent as a way to celebrate its twentieth anniversary as a studio, adding a selection of stylish avatars and rewards earlier in the year. With more content set to arrive in 2023, at least according to the roadmap, and more people than ever learning about Gwent thanks to The Witcher 3 getting a next-gen update, it's possible that this unlikely esport picks up once again as it goes into its sixth year of service.
Outside of the big names, Legends of Runeterra, Shadowverse, and Clash Royale continue to fluctuate in terms of player base, with 2022 being a particularly hard year to stand out among the titans. Still, Runeterra managed a successful worldwide competition thanks to Riot maintaining faith in its title, and Shadowverse continues to pull in some of those put off by the ever-increasing complexity of card games like Master Duel and Hearthstone.
Looking ahead to 2023, it seems that Marvel Snap is the new big dog in town, with Hearthstone and Master Duel doing their best to keep players engaged with new ideas and format changes. That doesn't mean there aren't possible challengers coming up though, with DC Duel Force arriving imminently – or at least we think so, with no update on the now archaic Q3 2022 release window – to square up to Second Dinner's superhero duelling sim.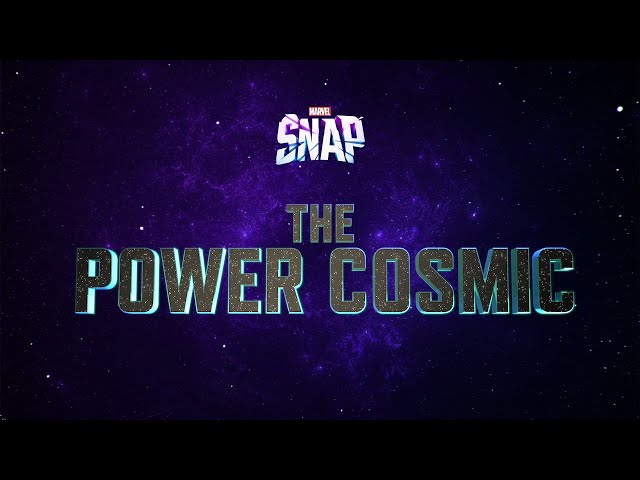 With that, you're up to date on everything that happened in digital CCGs in 2022. To find out more about some of the titles mentioned on this list, check out our picks for the best mobile card games and the best Switch card games.