Seven days. Those two words haunt anyone in the West who's seen The Ring, which is adapted from the Japanese version, Ringu. Samara is a chilling villain, and that's what makes her the perfect killer for the Entity. That's right, she's The Onryo, Dead by Daylight's new killer, and she arrives as part of Chapter XXIII: Sadako Rising.
We knew that there was a Dead by Daylight Ringu collaboration in the works after a trailer depicting a well in some isolated woods hit the internet. However, Behaviour Interactive has confirmed the Dead by Daylight Sadako Rising chapter with a new video, showcasing both the new killer (The Onryo) and survivor (Yoichi Asakawa). Of course, the reveal trailer begins with Sadako crawling out of her watery grave – thanks for the nightmares.
Despite the trailer being short, it offers enough of a glimpse for us to know that evading Sadako (Samara, in the West) is going to be a terrifying experience. To be honest, the way she moves is enough to have us quaking in our boots, never mind what she intends to do once she has her hands on us.
For now, not a great deal is known about what perks and abilities the killer and survivor possess. However, given The Onryu is essentially a spirit, you can't usually see her until it's too late.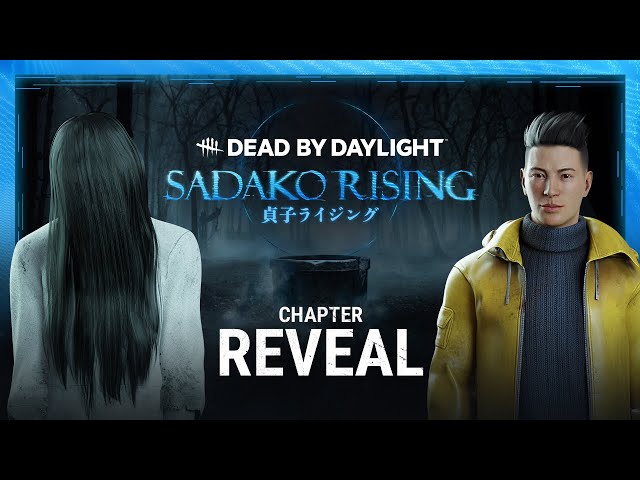 What is the Dead by Daylight Sadako Rising release date?
Dead by Daylight welcomes its Ringu-inspired chapter on March 8.
Until then, it's worth checking out our Dead by Daylight killers guide to see who else you can go hunting with while you wait. On the flip side, we have a Dead by Daylight characters guide that details everything you need to know about the survivors. We also have a list of Dead by Daylight codes, because even psychotic murderers deserve some freebies now and then.
Or, if you're after something new yet terrifying to play, our picks for the best mobile horror games and best Switch horror games are sure to satisfy those urges.