Another season of soccer is fast approaching, so we've now got an FC 24 Switch release date. That's right, it's not FIFA 24 you're looking for this year but EA Sports FC 24, EA's new flagship soccer simulator with all the finest stadiums, freshest teams, and famous faces from the world's most popular sport. So, for all the details you need to prepare for your soccer dreams, whether it be online dominance in Ultimate Team or picking up the Premier League trophy in career mode, keep reading.
For more sporting simulators, check out our picks for the best football games, baseball games, golf games, volleyball games, cricket games, and basketball games. Or, if you need some freebies while you wait, check out our Roblox promo codes and Roblox game codes. The latter includes Grand Piece Online codes, Anime World Tower Defense codes, and Hoop Simulator codes.
When is the EA Sports FC 24 Switch release date?
The EA Sports FC 24 Switch release date arrives on September 29, 2023, you can also pick it up on Xbox and PlayStation consoles, plus PC. The release of EA Sports FC 24 is particularly exciting for Nintendo Switch users this year, with the console version matching up to the standard version for the first time using EA's powerful Frostbite Engine.
Can I pre-order EA Sports FC 24 on Switch?
If you want to secure a copy on the EA Sports FC 24 release date, there are different options for pre-ordering. You can either pre-order via the eShop or check out the link below to grab a physical edition.
Is there an EA Sports FC 24 trailer?
There is an EA Sports FC 24 trailer and you can check it out below. As was the tradition with the yearly FIFA trailers, the gameplay footage from the upcoming game shows off some of the graphical improvements, while also highlighting changes to the different game modes. Also, you can see Erling Haaland scoring some goals, which is always fun.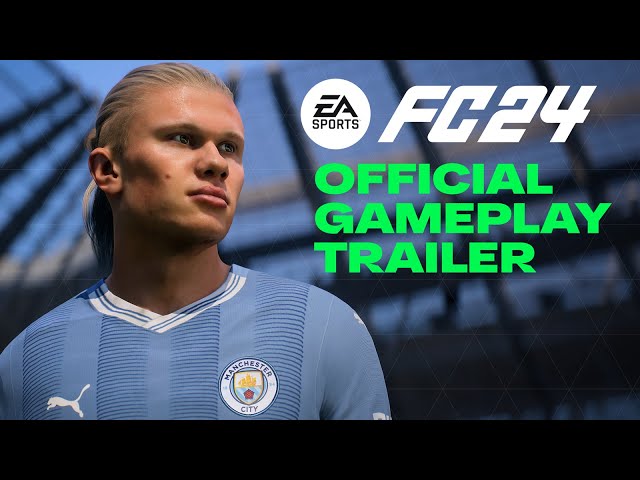 Is Ultimate Team coming to EA Sports FC 24 on Switch?
While Ultimate Team has always been a part of the FIFA Switch offering, it's often been very limited when compared to the same game mode on other consoles. With EA Sports FC 24 on Switch, the Ultimate Team mechanic is set to be much more similar to other versions, while also introducing women's players to the game mode for the first time.
What's new in EA Sports FC 24 on Switch?
As ever, a new season of soccer means new mechanics in EA's flagship simulator. While we don't know all the fresh ideas, below there's a list of some things we know are coming to the came.
Women's players in Ultimate Team
New customization options in Player Career mode
Split Joy-Con multiplayer for Switch
Frostbite Engine gameplay for Switch
Volta game mode for Switch
There you have it, all you need to know about the EA Sports FC 24 Switch release date and what to expect from the game. To swap the goalposts for hanging nets, check out our NBA 2K Mobile codes.