If you're looking for the best FC 24 starter team, we're here to help. At the beginning of each season, it's always hard trying to figure out which team to use for career mode or how to set up budget brilliance in ultimate team. So, we've put this guide together, highlighting some of the best FC 24 career starter teams, and those for the collectible online game mode, to make it easier for you to get to scoring some goals.
For more on the latest soccer simulator out of EA Sports, check out our guides for FC 24 ultimate team, FC 24 career mode, and FC 24 wonderkids. Or, for more sporting activities, take a browse through our lists of the best football games, golf games, basketball games, and baseball games.
The best FC 24 starter teams for career
When picking an FC 24 starter team for career mode, budget is always going to be one of the most important factors. Without a solid budget, you're going to struggle to bring in new players without sacrificing what you already have, so we often pick a team with plenty of dollars to spare for our first season, at least. In the table below, you can find some of our suggestions for the best FC 24 starter teams from some of the most popular leagues in the world.
| | |
| --- | --- |
| League | Team |
| Premier League | Manchester City, Chelsea, West Ham, Wolverhampton Wanderers |
| Championship | Leicester City, Southampton, Leeds United, Norwich, Watford, West Bromwich Albion |
| League One | Derby County, Barnsley, Sheffield Wednesday, Charlton Athletic |
| League Two | Salford City, Wrexham, Notts County |
| Ligue 1 | Paris Saint-Germain, AS Monaco, Marseille |
| Serie A | Juventus, AC Milan, Inter Milan, AS Roma |
| Bundesliga | Bayern, Borussia Dortmund, RB Leipzig, Wolfsburg |
| MLS | L.A. Galaxy, D.C. United, Inter Miami, Atlanta United |
| Eredivisie | Ajax, PSV, Feyenoord, Vitesse |
| Scottish Premiership | Celtic, Ranger |
Keep in mind that before the FC 24 Switch release date, we don't have all the information, so the above is based on budgets from previous installments of EA Sports soccer titles. As soon as the new flagship sports game does arrive, we're coming back to this page to add any entries that might have more in the coffers than in previous years.
The best FC 24 starter teams for ultimate team predictions
With the full reveal of FC 24 ratings still anticipated ahead of release, it's hard to predict exactly which of the world's soccer stars might be the most affordable for the FC 24 starter team in ultimate team mode. We know that players like Erling Haaland and Jude Bellingham are going probably going to cost exorbitant amounts, though, so if you're playing on a budget, it's best to already temper your expectations of building your own team of galacticos.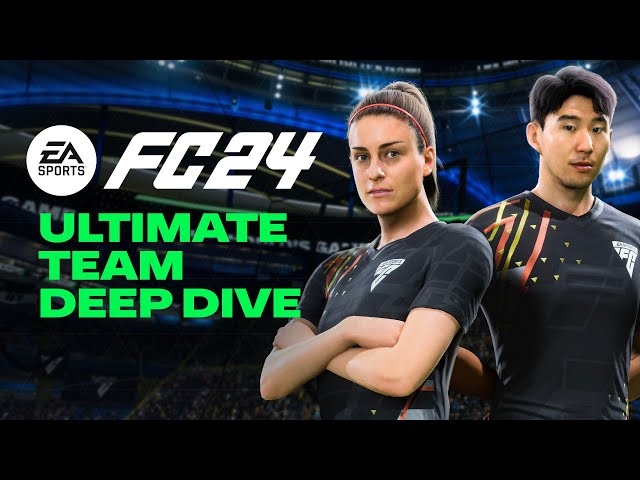 Our best advice at the start of the season is to complete as many in-game ultimate team challenges as possible to earn some resources for buying players. Those that the game gives you in the FC 24 starter team often leave a lot to be desired in terms of skills, so it's a good idea to prepare for buying some better strikers, defenders, and midfielders when you have the cash to do so.
There you have it, our guide to the best FC 24 starter teams for career mode and ultimate team. While you're here, try swapping ball games for board games with our guides to Monopoly Go free dice and Monopoly Go stickers.