Genshin Impact's 2.0 update is on the way, and it's bringing some major additions with it – including the introduction of the long-awaited explorable map, Inazuma. The new details came as part of today's Genshin Impact livestream, which featured an array of exciting announcements.
Genshin Impact's Ayaka arrives in one of the upcoming banners, as does Genshin Impact's Yoimiya and Genshin Impact's Sayu. Many of you have been waiting for these characters for quite some time, with some believing that they would arrive as part of Genshin Impact's 1.6 update. Though they may not have shown up then, you can rest easy knowing that they're on the way.
Besides new characters, the Genshin Impact 2.0 livestream gave us a look at the new map, Inazuma. It's a gorgeous looking area. Exploring this land will undoubtedly be a treat for all travellers. The area has been a long time coming, with details first being shared earlier this year as part of the 1.6 update livestream, though its release window was unknown, until now. Be sure to check out our Genshin Impact Inazuma guide to learn all you need to know about the mysterious region.
Prepare yourselves, travellers, Inazuma introduces new enemies – such as the Ronin – a villain with varying fighting styles, giving you a different combat experience.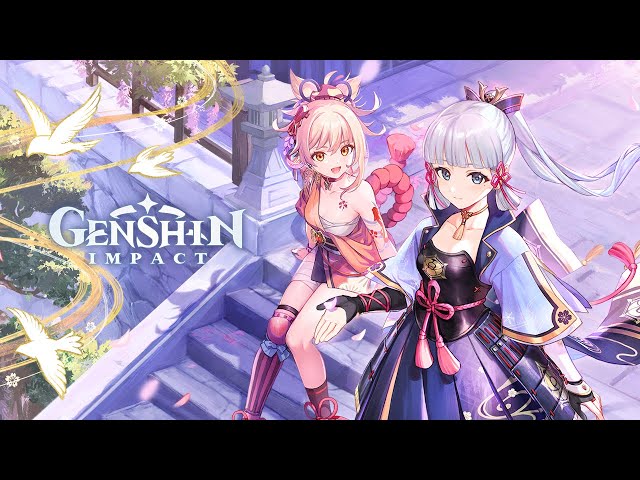 Naturally, Genshin Impact 2.0 features an array of events, all of which offer in-game rewards. Oh, and by popular demand, the open-world RPG now features gardening gameplay, allowing you to pick and plant seeds.
If you're an avid Genshin Impact fan, or are thinking of getting into the open-world RPG, you may want to check out our Genshin Impact codes guide to get some extra primogems. We also have a Genshin Impact tier list to keep you up to date on the best-performing heroes.