Slowly but surely, we're seeing more and more Fatui Harbingers dribble into the Teyvat story. Let's have a look at Genshin Impact's Capitano, The Captain, and see what we know about the mysterious character. The Eleven Fatui Harbingers hail from Snezhnaya, and are made up of some incredibly strong individuals, and all have their sights set on the Traveler.
While you're in the Genshin mood, check out these Genshin Impact codes for free primogems, which you can spend on the upcoming Genshin Impact banners and get characters like Genshin Impact's Dehya.
Who is Genshin Impact's Capitano?
You may be thinking that Il Capitano, The Captain, would be the leader of the Fatui Harbingers. This, however, is not the case. His seat number is not confirmed, though it's thought to be number four as only four and ten remain unaccounted for (not including La Signora or Scaramouche's empty slots).
Other than that, there isn't really much to go on for Capitano. We see his outfit, which is a snazzy helmet that hides his entire face, with a big cape to boot. He also has some fantastic long black hair going on. His first and only appearance has been in the Winter Night's Lazzo trailer which featured all of the current Harbingers, mourning La Signora's death. Here he questions Dottore as to Scaramouche's plans and whereabouts.
There are two voice lines about The Captain that can give us a little look into what he's about. Genshin Impact's Tartaglia states that he has seen him fight before, and it's a marvel. He's too low-level to have had any interaction with Capitano, though. Such is Tartaglia's violent streak that he indicates that he wants to spar with Capitano and prove his strength.
Genshin Impact's Wanderer, known previously as Scaramouche and The Balladeer, also mentions Capitano. He says that the "ever-righteous Captain" who is also "brave and fearless" is constantly complimented by those around him. Wanderer, in his surly nature, got sick of this very quickly, and we don't blame him. He does also mention that Capitano has immense strength, which definitely leads us to believe he holds the number four position, not number ten.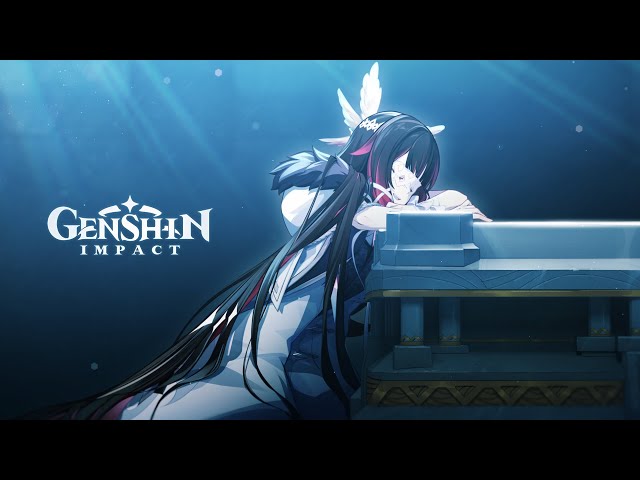 The only real mention of Capitano in the game is a letter from Genshin Impact's Varka to the Knights of Favonius. This note, read by Genshin Impact's Mika in the recent Weinlesefest event, tells us that Varka encountered Capitano on his expedition. Thankfully, this wasn't a negative experience, and both parties remained cordial with one another. He did learn that Capitano was leaving for Genshin Impact's Natlan region at the time. This leads us to believe that we'll meet Capitano in Natlan, when the Traveler heads there after finishing the Fontaine chapter.
Il Capitano is another character from the Commedia Dell'arte, as all of the Harbingers are. This time, it's a stock character and is a very interesting one. Most of the time, the 'Captain' name is self-imposed, inciting that the Capitano may be somewhat of a fraud. It's also said that the Captain often isn't Italian, unlike the other cast. This could suggest that Capitano is not of Snezhnaya, and has somehow made his way into the ranks with some embellishment on his part.
A theory that has popped up is that Capitano may be the Bloodstained Knight; a member of the Knights of Favonius hundreds of years ago, who appears in the descriptions of the Bloodstained Chivalry artifact set. Not only does the set feature a literal iron mask, chains, and similar features to Capitano's design, but the descriptions seem to fit with what Tartaglia says about him. Let's remember that the Doctor is mentioned in the Pale Flame artifact set, so it isn't too far-fetched that some more, if not all, of the Harbingers, feature on artifact sets.
Will Genshin Impact Capitano be a playable character?
Capitano will most likely become playable way later in the Teyvat story unless he meets a similar fate to certain other Harbingers. There are currently absolutely no clues as to what build he may have, though.
Who are the Genshin Impact Capitano voice actors?
Capitano's voice actors are Chris Tergliafera in the English dub and Ken Narita in the Japanese. Hoyoverse will likely add more as he comes into the story.
For more Genshin lore, check out other Fatui like Genshin Impact Arlecchino, Genshin Impact Wanderer, and the ever-elusive Genshin Impact Dainsleif.