It may still be a while off, but soon enough, Genshin Impact's Natlan region will be open to us. So far, we don't know too much about this upcoming region, other than we'll take a trip there when Fontaine is finished with. Read on to see our speculation, and any crumbs we know for sure.
For more content like this, go ahead and browse our Genshin Impact Sumeru and Genshin Impact Chasm guides. Then take a look at our Genshin Impact tier list to learn which characters are best, and our Genshin Impact codes list to pick up some extra primogems and mora.
What is the Genshin Impact Natlan release date?
Unfortunately, we don't have a release date for Natlan just yet. However, we do know that the next area to arrive in Genshin Impact is Fontaine, in Version 4.0. We'll make sure this guide includes the Natlan release date as soon as we have it.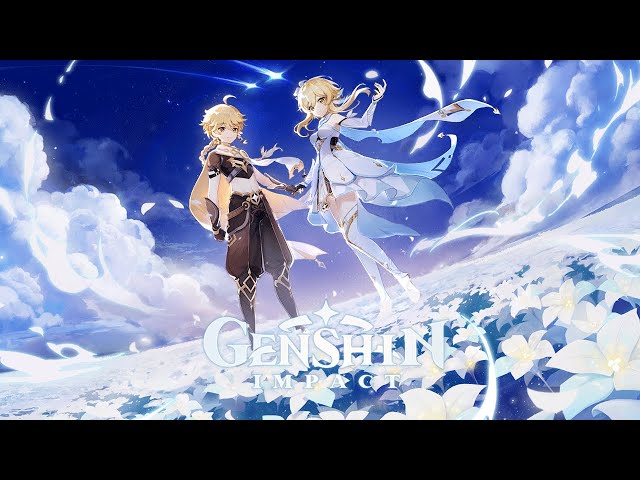 What is the Natlan Archon and element?
Natlan is the land of fire, ruled over by Genshin Impact's Murata the pyro Archon, the Lady of Fire and the God of War. We're sure to see some hot-tempered characters here, thanks to the Pyro element and the war ideals.
Though, the current pyro Archon is allegedly nowhere to be seen – in the Genshin Impact manga, Muratan tribeswoman Venessa tells Venti that her people don't know of the Archon. This could be specific to their tribe, or it could be the same for the entire populace of Natlan. We eagerly await more lore…
What country is Natlan based on in Genshin Impact?
It seems that Natlan takes inspiration from Indigenous America. It also appears to have additional influences from Spanish and West African cultures. We know this thanks to the Teyvat Chapter Storyline Preview: Travail video that showcases a character named Iansan, while guitars and castanets are playing in the background.
A couple of dialogue snippets exist relating to Natlan, especially from an Inazuma NPC who works at the Aisa Bathhouse in Inazuma City. Aikawa Susumu, found outside the bathhouse, welcomes the Traveler to experience the 'glamour of Natlan', where hot springs contain healing powers, and influenced Aikawa to open a business replicating the 'volcanic hot springs'.
A dialogue option has Travelers ask what Natlan is like, to which Aikawa responds that it is a country filled with red-hot passion. He will also gift an agnidus agate fragment, which tells us the pyro gems originate in Natlan, too.
Where is Natlan on the Teyvat map?
There has been speculation for a while now as to Natlan's whereabouts. Some assume it to be at the very West of the map, beyond Sumeru's desert, though this does not seem very likely given the arrangement of other regions.
In the Genshin Impact manga, Venti mentions that the people of Natlan "dwell on the volcanic slopes of the west". Therefore, we believe that Natlan's location may be to the west of Inazuma, in the ocean below Sumeru and Liyue, or above Sumeru continuing the desert area (though, it's already rather large).
It is already known that Natlan is a volcanic area, which implies it could be a large island (or set of islands) with volcanoes making up the topography, judging by most volcanic activity in the real world. For now, this is still just our own speculation, so take it all with a pinch of salt.
Do we know any Genshin Impact Natlan characters?
Murata, the Pyro Archon, will no doubt make an appearance in the Natlan cast of characters when we get to the region. Other than that, we only really know of Iansan, as seen in the Teyvat Chapter Storyline Preview. She appears in the Natlan segment and is a small girl with long, white hair and what appears to be a strong temper. She will likely release sooner rather than later in the region, as did Cyno and Diluc before her.
For those that have read the manga, you'll also recall Venessa, the red-haired warrior that hails from a Natlan tribe, and her young sister Lind. They – along with their family – were enslaved in Mondstadt of old (don't worry, the Knights wouldn't let this slide!), and showed us what Muratan people are like. Known as the 'Children of Murata', the Natlan citizens often have flame-red hair and 'hardy bodies' – Venti's words, not ours.
And that's everything we have on Genshin Impact's Natlan for the moment. Make sure you bookmark this page and check back from time to time to keep up to date on the region. For now, check out what we know about Genshin Impact Focalors, the hydro Archon, and Genshin Impact's Fontaine region.