Right now, we don't know too much about this upcoming playable Genshin Impact character. However, you may have encountered him during the Bough Keeper: Dainsleif world quest, in which you go on an adventure with him to track down an Abyss Herald. Dainsleif also features heavily in Chapter I: Act IV – We Will Be Reunited, which came out on April 12.
In Genshin Impact, Dainsleif may not make his playable debut for some time. Despite this, make sure you keep this page bookmarked, as we will be sure to update it with any further information Mihoyo releases on his element, release date, banner, or more.
For those of you who want to know more about other popular characters, simply check out our Genshin Impact tier list. We also have handy Genshin Impact Yae Sakura, Genshin Impact Kazuha, and Genshin Impact Eula guides so you can learn more about what makes them tick.
What is Dainsleif's release date?
Unfortunately, we don't know when Dainsleif's release date is due. However, we expect him to land with an upcoming Genshin Impact update. Check back here frequently, as we will keep this page updated with any information as soon as we have it.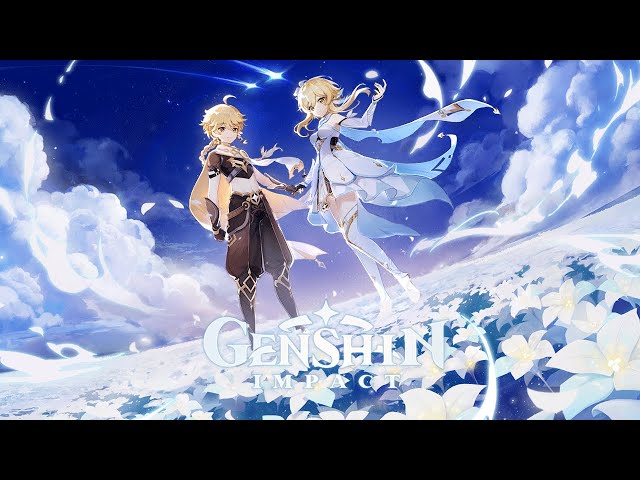 Who is Dainsleif's voice actor?
Dainsleif's Japanese voice actor is Kenjiro Tsuda, who you may recognise as Seto Kaiba from Yu-Gi-Oh or Luxu from Kingdom Hearts HD 2.8 Final Chapter Prologue.
In English, Dainsleif's voice actor is Yuri Lowenthal. Yuri is best known as the voice of Peter Parker in the most recent Spider-Man videogame and Johnny in Final Fantasy VII Remake.
What is Dainsleif's element?
Much like Dainsleif's release date, we currently have no idea what element he may be. However, we do know he wields a sword.
What should I know about Dainsleif's quest?
You will encounter Dainsleif during the world quest titled 'Bough Keeper: Dainsleif'. In this quest, he offers to accept commissions related to the Abyss Order, before he and Traveler go on a quest to track down an Abyss Herald. This quest acts as a prologue to Chapter I Act IV: We Will Be Reunited.
Do the answers to Dainsleif's questions matter?
During The Bough Keeper: Dainsleif quest, he will ask you a series of question. As of writing, it seems the answer you choose doesn't change anything, so feel free to choose whatever dialogue option you like best!
If you're like us and love a freebie, make sure you line your in-game wallet with primogems from our Genshin Impact codes list. We can also help you out with our Genshin Impact Serenitea Pot guide!